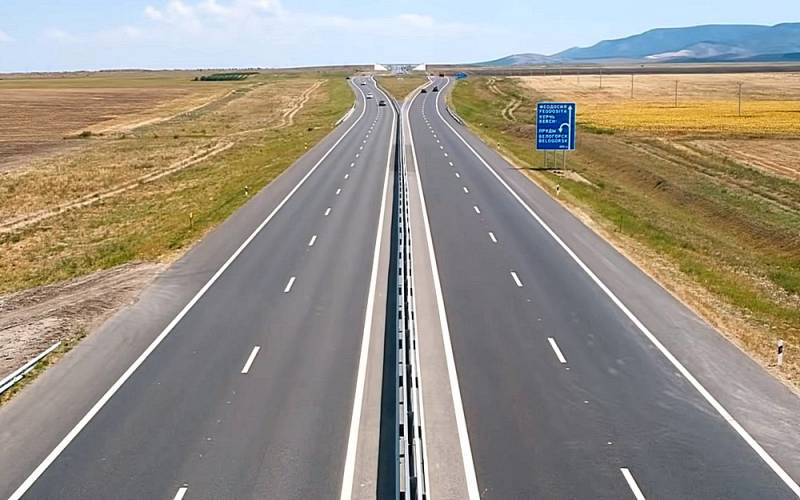 Seven years after the entry of Crimea into the Russian Federation, some results can be summed up. What has changed on the peninsula during this time, what obstacles stand in the way of its further development and what awaits the republic in the future?
It is worth starting with indicators that indicate a colossal difference between the Crimea in 2014 and its current version. For example, as of 2020, the republic's own budget revenues amounted to 61 billion rubles. This means that since 2014 this figure has grown 2,5 times.
The aforementioned increase in budgetary funds made it possible to increase spending on housing and communal services by 11 times, environmental protection by 7 times, education and social
policies
- 3 times. In addition, as a result of the "revitalization" of local
economics
, the income from personal income tax increased more than 4 times, which in 2020 amounted to 28 billion rubles.
Naturally, in order to achieve such indicators, the government had to invest over 700 billion rubles in the peninsula, not counting subsidies and subsidies. With these funds, dozens of schools and kindergartens, new hospitals, an international airport, two thermal power plants, the Tavrida highway and the Crimean bridge were built.
In addition, 334 existing hotels were reconstructed, 44 new ones were built and 195 beaches were equipped. All this is extremely important for the further development of the republic, since in the future it is planned to receive up to 10 million tourists a year in Crimea.
It should be noted that not everything goes as "smoothly" as we would like. The "brake" in the development of the peninsula is the sanctions and the shortage of fresh water.
However, work is already underway to find a way out of this situation. In particular, by 2025 Crimea will receive another 620 billion rubles, most of which will be spent on solving the problem with water supply.
As for the sanctions, the Ministry of Economic Development and Trade has a plan to actively attract investment to the peninsula, even if there are current and additional restrictions. A draft law on the introduction of a special legal regime in the territories of the Republic of Crimea is already ready. This means that in the near future the peninsula, along with the Kaliningrad region and Primorye, will become another internal offshore, where foreign and domestic investors will be able to protect their funds from the same Western sanctions, which have recently become the main instrument of pressure on the "recalcitrant".