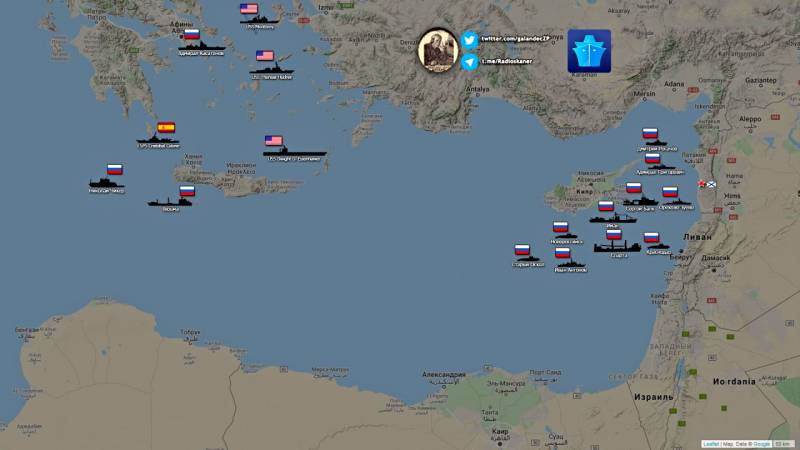 Russia is increasing the grouping of its ships in the Mediterranean. So, at 18:25 local time on March XNUMX through the Strait of Gibraltar in an easterly direction passed the ships of the Baltic Fleet: large landing craft "Kaliningrad", "Korolev" and "Minsk", as well as the corvette "Boyky".
Earlier, the ocean rescue tug "Nikolay Chiker" and the tanker "Vyazma" went to meet the ships of the Baltic Fleet from the eastern waters of the Mediterranean Sea.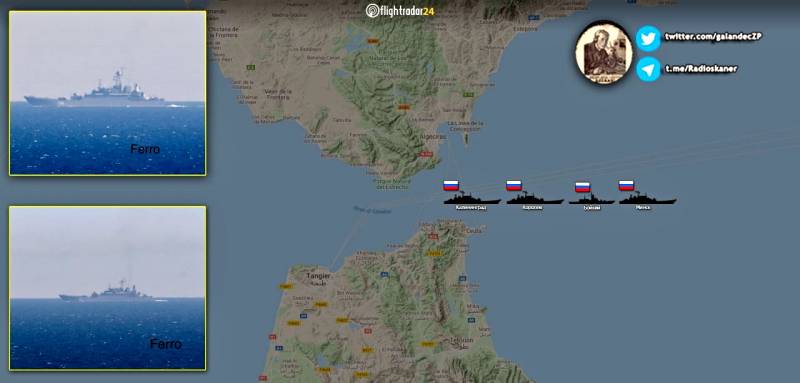 According to the telegram channel "Hunter's Notes", the Russian Federation has concentrated quite large naval forces in the Eastern Mediterranean. So, to the south of Cyprus there are the minesweeper "Ivan Antonov", the medium sea tanker "Iman" and the trawler "Sparta" in the roadstead. To the east of Cyprus are the seagoing tug "Sergey Balk" and the small missile ship "Orekhovo-Zuevo", in the northeast direction from the island - the frigate "Admiral Grigorovich" and the patrol ship "Dmitry Rogachev". To the south of mainland Greece the frigate Admiral Kasatonov awaits the crew.
The submarine group of the Russian Navy in the Mediterranean Sea is represented by Varshavyanka class submarines - Novorossiysk, Stary Oskol and Krasnodar.
The region is also home to the ships of the North Atlantic Alliance, including the American cruiser Monterey, the destroyer Thomas Hudner and the aircraft carrier Dwight D. Eisenhower, as well as the Spanish frigate ESPS Cristobal Colon.