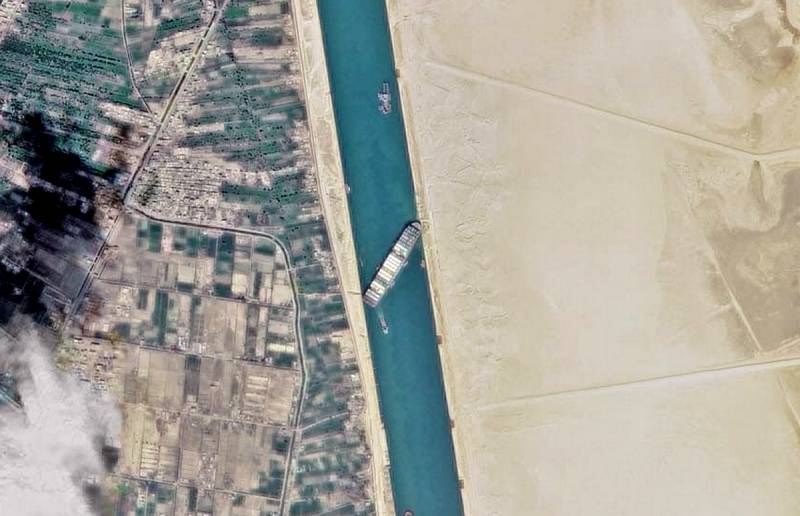 Currently, the Suez Canal, which serves as an important transport artery for the Middle East region and the world, remains blocked by the grounded container ship Ever Given, which caused a congestion of ships. It can take several weeks to remove the Ever Given and clear the way through the canal. So says the head of the Boskalis company working on the solution of this problem, Peter Berdowski, who announced this on the air of television in the Netherlands.
Berdowski believes that the grounded ship looks like a whale washed ashore. Apparently, Boskalis will have to apply all possible technical methods in its work, including removing cargo and water from the ship, using tugs and even washing out large amounts of sand.
We've never experienced anything like this
- said Ranjit Raja, an expert on the problems of sea transportation of oil in the Middle East from the international financial analytics company Refinitiv.
The specialist believes that the liberation of the Suez Canal from the stuck ship may take days or even weeks, which may negatively affect the volume of cargo transportation.
The line of ships awaiting passage through the Suez Canal already numbers about one and a half hundred ships. Taking into account that in 2020 about 50 tankers passed through the canal every day, it can be assumed that the congestion that has arisen may take a very long time to dissipate and will have very sad consequences for world trade.