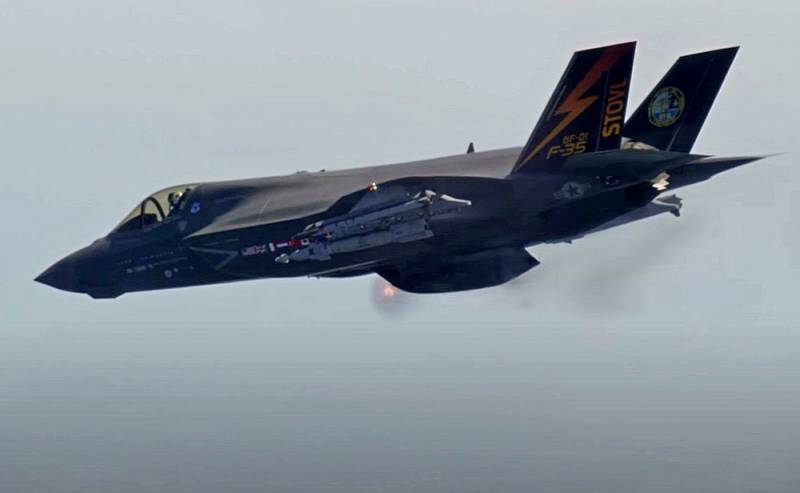 The United States Marine Corps F-35B fighter inadvertently fired at itself with a 25mm aircraft cannon, causing significant damage estimated at no less than $ 2,5 million. It happened on March 12 in Arizona, but the incident has received fame only now.
According to the portal The Drive, the detonation of the ammunition led to damage to the lower fuselage of the aircraft. But the pilot was not injured and was even able to land the F-35B on the runway.
Despite the absence of casualties in the explosion of the munition, the US Maritime Security Center assigned the accident a Class A - the highest level of emergency on the scale of the US military. This level is assigned in cases where damage was caused in the amount of at least $ 2,5 million, the plane was lost, and the pilot or several crew members were killed, injured or disabled.
A detailed investigation of the situation has yet to be carried out. At the moment, there is information only that when fired from an artillery mount, a "tracer semi-armor-piercing high-explosive fragmentation incendiary projectile" PGU-32 / B SAPHEI-T detonated.
With correct operation, the fuse mechanism is triggered some time after the target is hit. After the explosion, as a result of contact with the air, zirconium begins to burn, which causes additional damage when the ammunition is used. Apparently, the cause of the incident was a malfunction of the projectile.