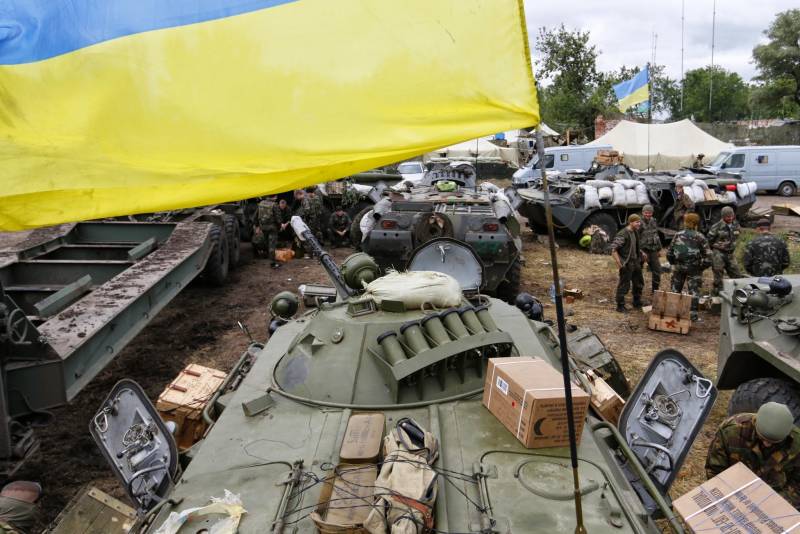 Events in eastern Ukraine may develop in different ways, but there are two most realistic options for what could happen on the line of contact in the Donbas. This opinion was expressed
political
sociologist Sergei Baranov.
The most likely scenario of what is happening may be a tough confrontation around the current boundaries of demarcation between the Armed Forces of Ukraine and the militias, with the entry of Ukrainian troops into the territory of the unrecognized republics and heavy losses on both sides. The result of such hostilities may be a new settlement agreement, something like Minsk-3.
The second, less probable, but possible development of the situation consists in the wide intervention of Russian troops in the war. Moscow can come to the aid of the militia in the event of heavy losses from the defenders of the LPNR, and in the future, these regions may become part of the Russian Federation.
There is also a third way of the conflict development - the beginning of a big war between Russia and the West, in which Russian troops will enter the territory of Ukraine from different sides and cut off the eastern part of the country along the Dnieper. However, Sergei Baranov believes that such a development of events is hardly possible.