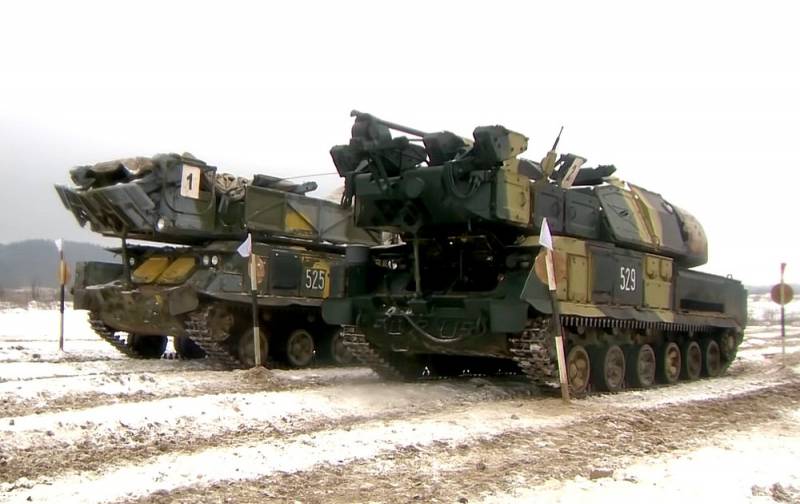 On the northwestern borders of Ukraine, near the border with Belarus, an air defense division of the Lviv missile regiment named after Hetman Vyhovsky is deployed. This was done in response to the "danger" posed by Belarus of the deployment of new units of Russian troops by Alexander Lukashenko on the territory of his country.
Earlier, the Belarusian president proposed to Moscow to organize joint patrols of the Belarusian-Ukrainian border in view of the military threat emanating from Kiev, in his opinion.
In addition, Lukashenka put forward the idea of ​​deploying several more bases of Russian troops in Belarus at military airfields operating in the country. Thus, additional combat aircraft of the Russian Federation may appear on the Belarusian territory in the near future.
The President of the Republic of Belarus also announced that Minsk plans to purchase several new aircraft for the Belarusian Air Force using part of the loan funds received from Moscow. It is quite possible that in the future these aircraft will become part of the common air fleet of the Union State of Russia and Belarus, the creation of which
policy
have been talking for years.
Thus, in Kiev they are afraid of the deployment of new Russian forces in the Republic of Belarus, so they do not exclude that the matter will not be limited to the transfer of one air defense battalion to the area of ​​the border between Ukraine and Belarus.