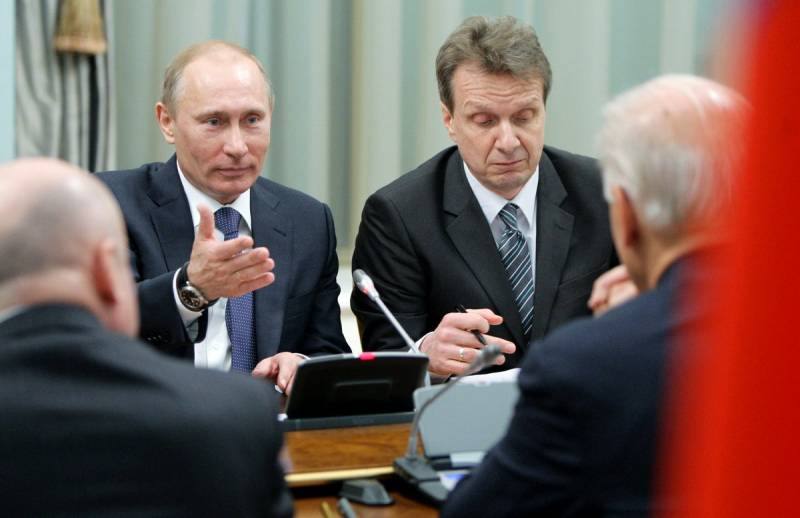 On Tuesday March 16, Joseph Biden, in an interview with an ABC journalist, called Vladimir Putin a "killer." In response, the Russian president wished Biden good health and offered to arrange a live public discussion that could interest the citizens of both Russia and the United States. According to The Western Journal, the leader of the Russian Federation understood that such an event would cause a wave of ridicule against the current owner of the White House. However, this is not the first time that Putin, "for fun", portrays Biden in a bad light.
The American edition recalls a memorable event that occurred in 2011, which the world learned about from the book by former White House stenographer Mike McCormick about the six years (from 2011 to 2017) that he spent with Biden during the meetings of the then vice president with heads of other states.
In September 2011, during a joint press conference with the Russian President in Moscow, Joseph Biden began to tell those present about his visits to the Soviet Union during the Cold War. But suddenly, in mid-sentence, Biden's microphone and the lights in the hall were turned off, the equipment for the press was also turned off, and Putin's assistants escorted the media representatives out of the hall. According to McCormick, this is how Putin humiliated Biden ten years ago "for fun".
The former stenographer believes that Vladimir Putin thus wanted to make it clear that he was responsible for this room, for Russia and for the process of resetting his country's relations with the United States. Biden's associates were very angry about what was happening.
It was Putin in all his KaGeBist brutality ... Biden was humiliated ... For me, the revelation was the deliberate accuracy of the insult ... The most influential man in Russia felt neither fear nor respect for Joe Biden. He just played with him "for fun"
- noted Mike McCormick.
It is likely that Joe Biden did not forget about this incident and, in part, that is why he answered the question of an ABC journalist in this way about whether he considers Vladimir Putin to be a murderer. And he made a serious mistake, causing another caustic ridicule in his address. As head of state, Biden learned a deep lesson in the fact that the words spoken are sometimes very important.