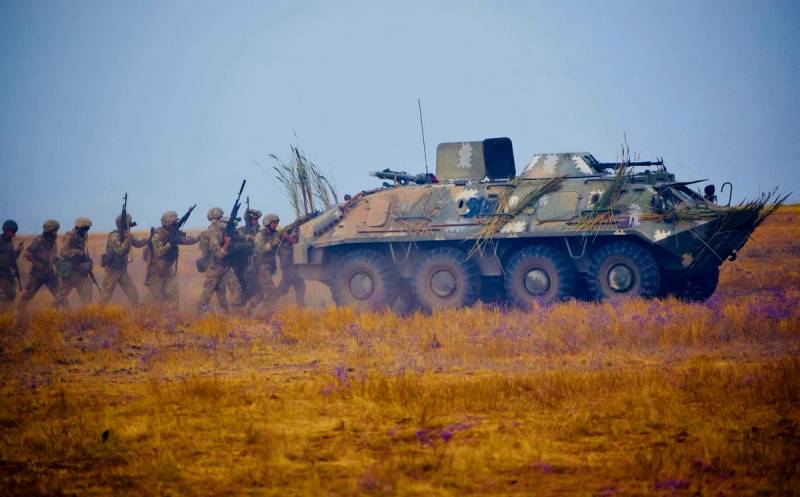 The topic of the "occupation" of Crimea by Russia still haunts some of the participants in those events in Ukraine. One of these characters is Oleksandr Turchynov, who served as the President of Ukraine from February to June 2014. On Sunday, March 21, on the air of the Ukrainian television channel "Espresso", he again recalled those events.
Turchynov said that in those days he demanded from the General Staff to provide assistance to the Ukrainian troops remaining in Crimea. To this end, it was planned to fortify in the north of the peninsula or in the area of ​​one of the airfields to create the possibility of transferring additional units of the Armed Forces of Ukraine to the Crimea. To this end, the 79th brigade, located near the border with the Crimean peninsula, was attracted, but this did not bring them the expected success.
They were able to start as many as six armored personnel carriers. Only two of them were able to reach the border with Crimea
- the former head of state and head of the National Security and Defense Council states with regret.
Thus, the armored vehicles of Ukraine, which were traveling to "recapture the Crimea from Russia," failed, and the maneuver failed.
They also considered the option of shooting the Crimean parliament from tanks with the "polite people" who were there who defended the building after the provocations of extremists from the Crimean Tatar Mejlis (an organization banned in the Russian Federation). About this on the air of the resource "Crimea. Realii "said the former commander of the naval forces of Ukraine Igor Voronchenko.
Shoot, as in 93 Yeltsin shot the White House - and it should have been done
- Voronchenko is sure.