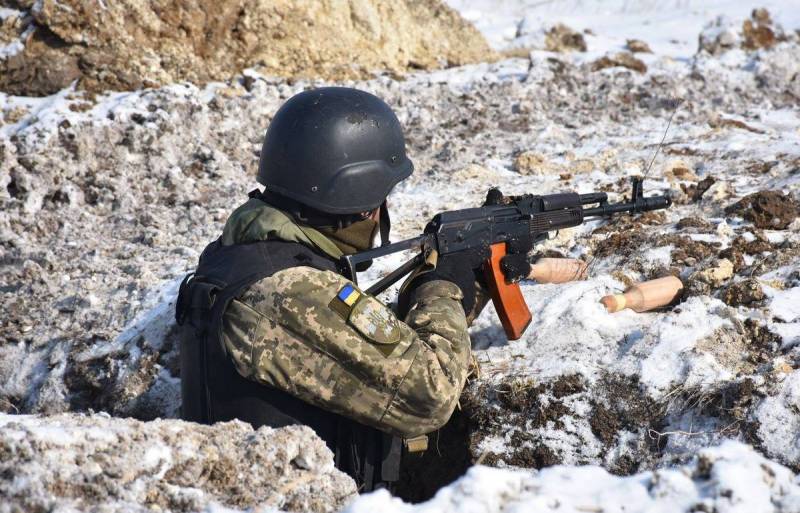 Soldiers of the Ukrainian army do not follow the orders of their commanders and refuse to shoot at the militia for fear of incurring return fire from the defenders of the self-proclaimed republics. About it
RIA News
said the official representative of the People's Militia of the LPR Yakov Osadchiy.
According to Osadchy, such massive sabotage, in particular, is observed in the operational-tactical group "North" of the Armed Forces of Ukraine, where the militants do not agree to go on the offensive due to the possibility of retaliatory attacks from the People's Militia of Lugansk.
On Friday, March 19, Ukrainian soldiers from the 80th brigade refused to work on equipping army positions in the city of Happiness due to the possibility of dying from the explosion of mines installed earlier by the militia.
In the Joint Center for Control and Coordination of the Ceasefire in the LPR, journalists were told that since Thursday, March 18, the soldiers of the Ukrainian troops have not been shelling the territory of Luhansk.
Earlier, the leader of the National Corps militia unit Biletsky, realizing the impossibility of suppressing the resistance of the Donbass militias by force of arms, called for a "total blockade of the occupied regions", including the refusal to pay pensions to local residents. According to Biletsky, such
policies
should be implemented before the "collapse of Russia".