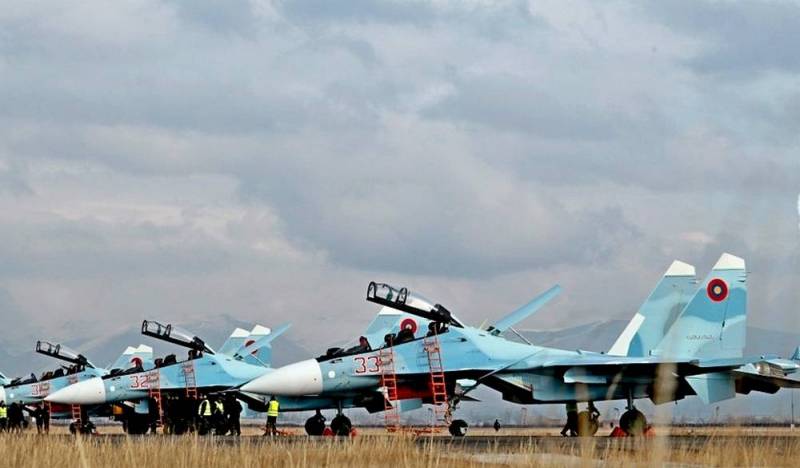 According to Armenian Prime Minister Nikol Pashinyan, the country previously purchased Russian multipurpose Su-30SM fighters, but did not purchase the necessary missile weapons for them. The head of the cabinet spoke about this at a meeting with residents of the Aragatsotn region.
Yes, we bought a plane, it was delivered in May, and yes, we didn't have time to buy missiles before the war.
- stressed Pashinyan.
Nikol Pashinyan put the responsibility for the fact that the Armenian Su-30SM were unarmed to the previous Armenian authorities. However, the fact that Yerevan did not purchase missiles for fighters was mentioned earlier by Movses Hakobyan, the former head of the military control service of the Armenian defense department. He noted that Moscow does not export air-to-air missiles, the range of which exceeds 130 km.
The Su-30SM was developed on the basis of one of the latest modifications of the Su-30MKI fighter for India. The plane took off for the first time in September 2012. It is equipped with two by-pass forced turbojet engines with controlled thrust vector, the cost of one unit is about $ 50 million.