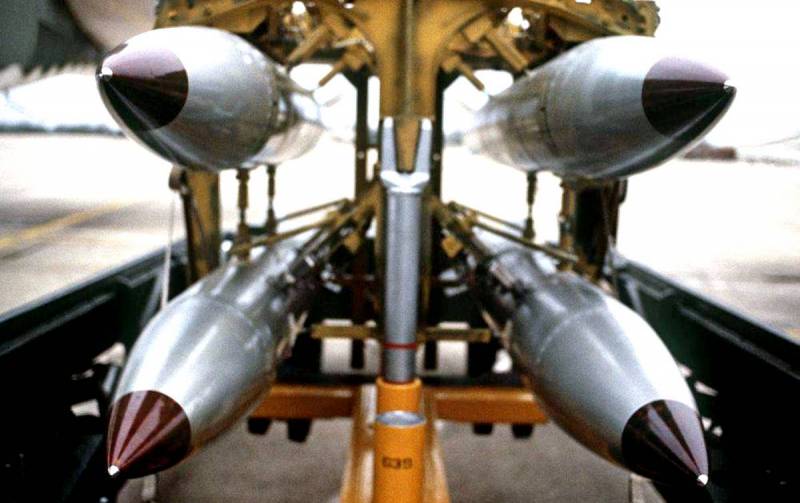 According to the research organization "Federation of American Scientists" (FAS), the United States is secretly removing its nuclear weapons from Europe. The organization's analysts believe that in recent years, the Americans have removed a third of their bombs from the region, and their number has decreased from 150 to 100.
According to a survey of the state of nuclear weapons in the United States, published by Federation experts Hans Krestensen and Matt Korda, the number of American-made B61 bombs in Europe fell to one hundred units, as the newspaper writes.
Kommersant
.
Russian government agencies say that Moscow has not received information about the reduction of US nuclear warheads in European countries through official channels. Perhaps their removal is related to the improvement of existing bombs to increase functionality and accuracy.
According to the head of the PIR Center, former head of the international treaty department of the Ministry of Defense of the Russian Federation, retired Lieutenant General Evgeny Buzhinsky, the quantitative reduction of American charges will not have any qualitative impact on the current state of affairs. If necessary, and based on the prevailing situation, the Russian military leadership can always adjust one or another of its plans, including regarding the deployment of weapons systems.