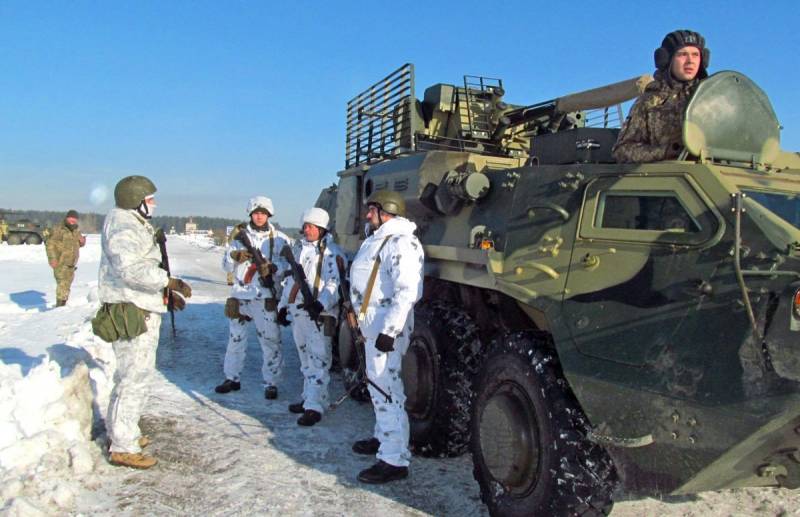 The Ukrainian authorities are preparing a military offensive in the Donbass. Kiev pulls a tank to the line of contact
machinery
, artillery, aviation and other forces. According to a number of officials, a large-scale war in the region will begin in the near future, and the Armed Forces plans to deal with the enemy with one powerful blow.
According to volunteers, shootings and mortar fire continue almost every day. Ukrainian troops fire, in particular, from heavy artillery installations, which is prohibited by the Minsk agreements. The other day in Kiev, another plane landed with wounded servicemen.
In the DPR, they talk about the strikes of the Ukrainian Armed Forces on the drones of the OSCE mission, so that they could not track the positions of the Ukrainian troops. So, in the border town of Avdeevka, there are electronic warfare complexes of the 305th separate battalion. The battery of the ACS "Akatsia" is located near the village of Zachatovka. Armored vehicles and manpower are being transferred from the entire country to these areas.
Former Ukrainian Prime Minister Mykola Azarov believes that the Armed Forces of Ukraine have a numerical advantage over the militia - 95 thousand soldiers against 34 thousand militias. However, the defenders have more military equipment: 650 versus 450 tanks from the Armed Forces of Ukraine, 260 multiple launch rocket systems versus 230 from the Ukrainian army, as well as five hundred artillery pieces. All this allows the DLNR to hope to maintain strategic parity. In addition, the morale is much higher for the militia, whose fighters hope in the worst situation for support from Russia.