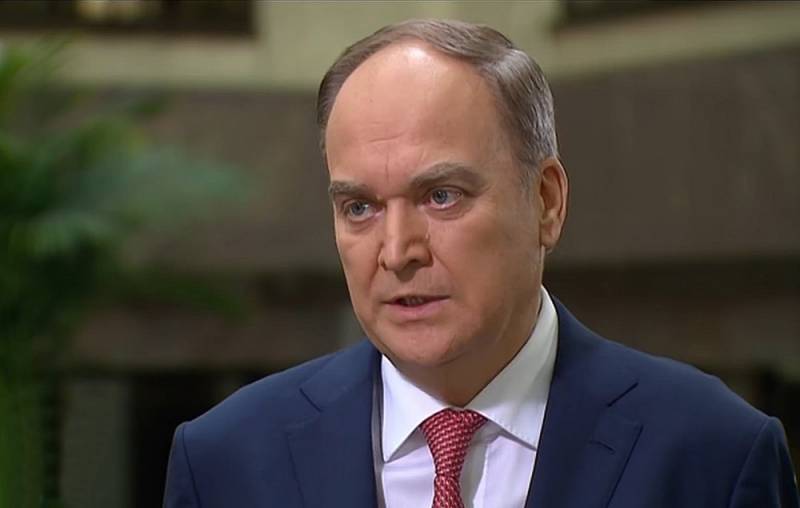 Russian Ambassador to Washington Anatoly Antonov expresses his gratitude to American citizens who have sent numerous letters of apology for Joe Biden's recent hateful words about Vladimir Putin.
On the embassy's Facebook page, Antonov writes that he would like to express his gratitude to the American citizens for their demonstrated support to the Russians in order to develop friendly ties between Moscow and Washington. The Ambassador was greatly impressed by the active actions of the people of the United States, who understand the need to maintain mutual respect. This, in his opinion, indicates that there is a great potential for establishing cooperation between the Russian and American peoples.
I hope that the administration will listen to the voices of the voters and stop the course of further collapse of the already excessively confrontational relations
- emphasized Anatoly Antonov.
Earlier, the US leader in an interview with the American television channel ABC, answering a question from a journalist, agreed that Vladimir Putin could be called a "killer". He, according to Biden, must also "pay a high price" for the alleged interference of Russian special services in the presidential campaign and denigrating the image of the Democratic party.
After such a passage by Biden, the Russian ambassador to the United States was recalled to Moscow for the necessary consultations in such cases.
In response to such statements by the American President, Vladimir Putin noted that, while saying this, a person is like looking in a mirror. He also wished Biden good health and suggested that the discussion be held live. Later, sources in the administration of the owner of the White House replied that the leaders of the countries had recently had a telephone conversation, and contacts between the countries were not interrupted at different levels.