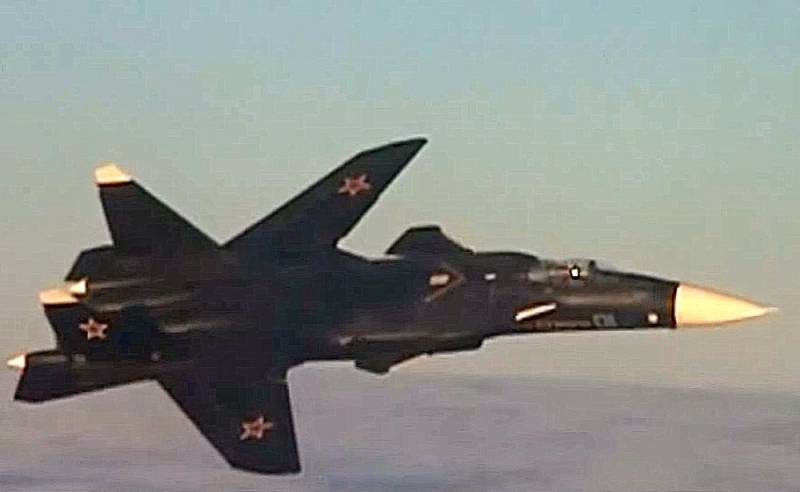 In December 2020, the Russian Aerospace Forces accepted the Su-57 into operation, after which Russia officially became the third country in the world to be armed with fifth-generation fighters of its own production. However, few people know that the Russians took possession of the last generation aircraft more than 5 years ago, writes the Military Watch online edition.
In 2005, the F-22 Raptor was adopted in the United States, and in 2017 in China, the Chengdu J-20. Dozens of these fighters are used in their countries. At the same time, the Su-57 is probably necessary for the Russians to develop a breakthrough 6th generation fighter, which will enter the troops in large numbers.
One of the notable programs for the development of a fifth generation fighter in the Russian Federation is the Su-47 "Berkut". The aircraft is made according to the aerodynamic design "longitudinal integral triplane" with a forward swept wing. He first took to the skies in September 1997, 13 years before the flight of the Su-57. It was the Su-47 that made an invaluable contribution to the appearance of the Su-35 and Su-57, becoming an experimental board. It was produced in just one copy.
The wings made the Su-47 extremely maneuverable with unrivaled turning speed, and its combination with a thrust vectoring system made it the world's leading fighter. The wing design gave the fighter a higher lift-to-drag ratio, superior stability at high angles of attack, lower minimum airspeed, improved stall resistance and anti-roll characteristics. The fighter received a significantly longer range at subsonic speeds and could use much shorter runways due to the greater lift generated.
At the same time, the wing design, formidable for combat, also had a downside - it limited the speed to Mach 1,6, like the lighter F-35, another fifth-generation fighter of the United States. Moreover, the Su-47 wing was 90% made of composite materials, since the metal could not withstand overloads.
The Su-47 used the D-30F6 bypass turbojet engine with a common afterburner and an adjustable supersonic nozzle, as on the MiG-31 interceptors. The fighter could use a wide range of weapons.