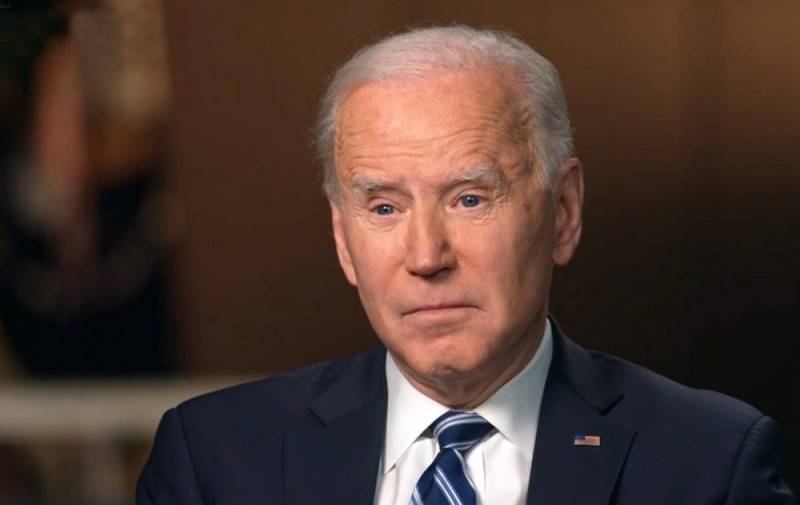 US President Joseph Biden gave an extensive interview to ABC News. At the moment, only small excerpts from it have been published, but they already claim to be a sensation. When asked by a reporter about whether Russian President Vladimir Putin is a murderer, the head of the White House gave an affirmative answer.
You know Vladimir Putin. Do you think he's a killer?
- Asked a question by the correspondent of ABC News.
Mmm yeah
- Biden quite definitely noted, thus publicly calling the President of Russia a "killer", which until now has not been allowed by any of the world leaders.
He also noted that Putin will "pay" for allegedly interfering in the American election campaign in order to keep the presidency for Donald Trump.
In turn, the chairman of the State Duma Viacheslav Volodin called Biden's words "a hysteria from impotence."
Biden insulted the citizens of our country with his statement. This is a hysteria from impotence. Putin is our president, attacks on him are attacks on our country!
- the politician noted.
On Tuesday, March 16, a report by the US National Intelligence was released that the Russian president and "a group of government organizations from the Russian Federation" were personally behind the massive disinformation aimed at discrediting the Democratic candidate for the presidency of the United States, Joe Biden.
The Kremlin called the report of the American special services unfounded and does not contain any evidence of Russia's guilt. According to Putin's spokesman Dmitry Peskov, Moscow has never participated in any campaigns to smear candidates in the US elections.