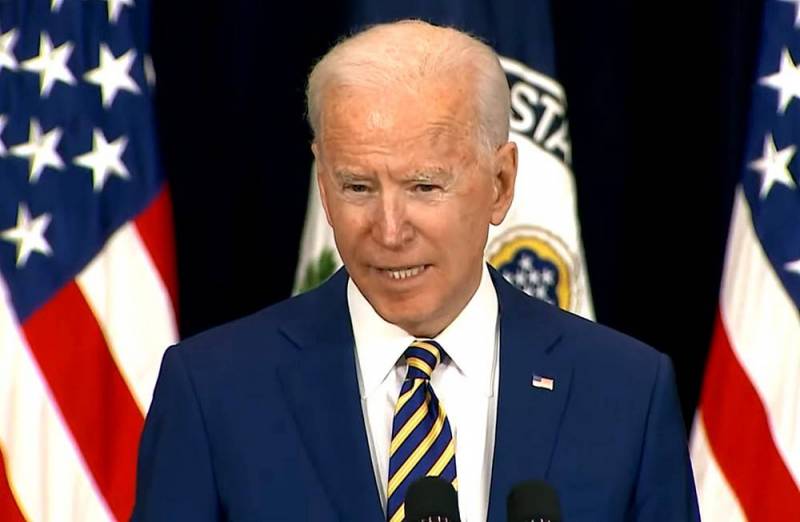 The new US administration, led by Joe Biden, has prepared for the citizens and companies of the country the strongest increase in federal taxes in 30 years. This is due to the need to reduce the country's federal budget deficit and the desire to pay for the new, third in a row, incentive program
economics
in addition to the $ 1,9 trillion "antique" package approved by the president on March 12, 2021. This was reported by the American agency Bloomberg, citing an informant at the White House.
It should be noted that the last time something similar with taxes in the United States was observed in 1993 under Bill Clinton. Now the Biden administration wants to end all the benefits that Donald Trump has provided to residents and businesses.
Against the backdrop of a record US budget deficit since World War II ($ 3,42 trillion in taxes collected and $ 6,552 trillion spent), a corporate tax increase from 21% to 28% is planned, and incentives for limited liability companies will be eliminated. Tax increases for the rich (over $ 400 per year) and tax on income from securities (over $ 1 million per year) are also being studied.
Experts have calculated that a tax hike could bring the country's "piggy bank" $ 2.1 trillion over 10 years. However, the White House cannot "fire all the guns at the same time." Congress is still ready to approve taxes for the next decade in the amount of $ 510 billion.
The situation will improve slightly in 2021. US budget revenues will be $ 3,506 trillion, and expenditures (if nothing changes over the year) - $ 5,764 trillion. Thus, the federal budget deficit will be 40%. It is this "hole" that they intend to patch up somehow.
The US Federal Reserve is buying up $ 120 billion of US debt on the market every month to reduce the burden. However, the servicing of the public debt is still growing. In August 2020, the US Treasury lent for 10 years at 0,6% per annum, and now - above 1,6%.
Biden needs the loans to implement the infrastructure construction program and the development of "green" energy. The White House hopes that the economic boom will cover the damage to the budget, the media summed up.