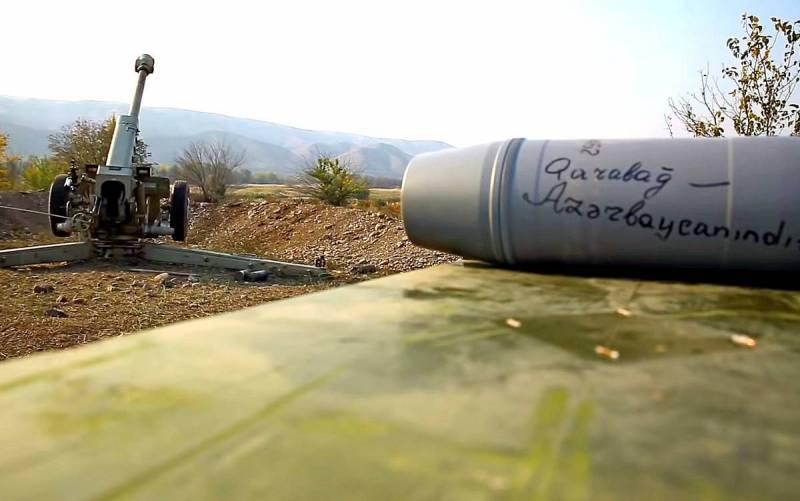 Despite the fact that during the last military conflict in Nagorno-Karabakh, Azerbaijan conquered seven regions around the NKR from Armenia, a new conflict may erupt between Baku and Yerevan. According to experts of the Infobrics.org information portal, Azerbaijanis may try to seize the Syunik region of Armenia (in Azerbaijan it is called Zangezur) to reunite with the exclave of Nakhchivan.
Control over Zangezur may also mean Turkey's access to the oil fields of the Caspian basin, as well as to the countries of Central Asia. Nationalists in Turkey and Azerbaijan are calling for the occupation of Syunik region to overcome the division of the main territory of Azerbaijan and Nakhchivan.
There are a number of signs indicating that Azerbaijan is preparing for a new military conflict in order to recapture Syunik from Armenia
- considers the BRICS portal.
Thus, a week ago, at a conference dedicated to economic problems, Azerbaijani leader Ilham Aliyev noted that a new transport corridor will pass through the original part of Azerbaijan Zangezur and connect the country with Nakhchivan. Aliyev also pointed to the futility of Armenia's attempts to prevent Azerbaijan from creating the Zangezur corridor. All this indicates Baku's readiness to use armed force in order to create such a corridor. Earlier, the Azerbaijani media reported on the preparation of a special operation on the territory of Karabakh.
The presence in the sky near the border with Armenia of a Turkish reconnaissance aircraft Boeing 737AEW & C - the same one that circled there in the early days of the 2020 war, can also serve as a sign of another imminent aggravation of the conflict in NKR. There is also information about the call-up of reservists to the Azerbaijani armed forces, as well as about joint combat maneuvers between Azerbaijan and Turkey near the Armenian borders.