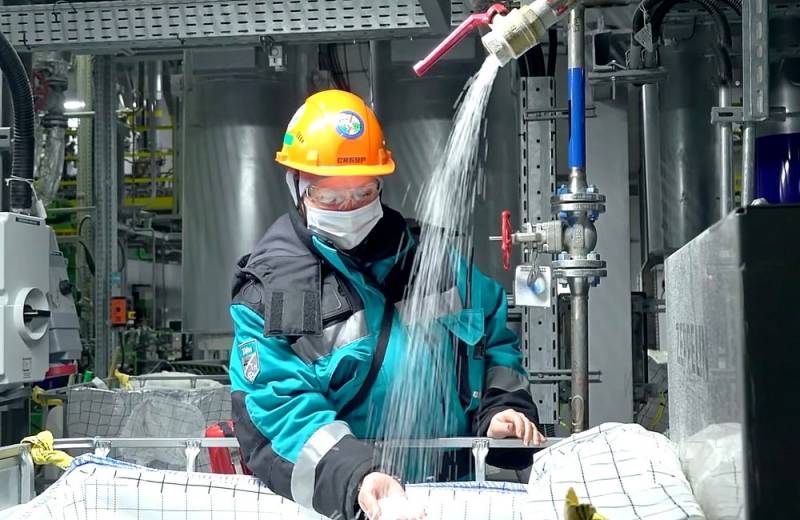 The past 2020 has allowed Russia to make a major leap forward and set several important records at once. Along with the increase in food exports, our country has also increased the supply of primary polymers abroad. This is a significant event, since for the first time in history we sold more raw materials than we purchased, which indicates the elimination of dependence on Western products.
The fact is that until 2020, the import of primary polymers to our country has increased annually. This is directly related to the growth of Russian
economics
and production that requires different plastics.
Despite the fact that Russia possesses huge reserves of natural gas, from which those same primary polymers are produced, for a long time we could not ensure proper processing and simply burned associated petroleum gas in flares.
Everything changed in 2019, when the giant ZapSibNeftekhim complex was built in Tobolsk. It is thanks to him that we managed to double the output of polymer products.
But Russia does not intend to stop there either. Construction of the Amur Gas Chemical Complex began last year. In addition, Tatneft, Rosneft, Lukoil and other companies have their own projects.
The global polymer market is now dominated by the United States, China and Saudi Arabia. However, in the foreseeable future, Russia will be able to compete for its "piece of the pie."
The growth in the world consumption of polyethylene today significantly exceeds that of oil and gas. Thus, selling petrochemical products is much more profitable than raw materials, which makes the last year's record of our country not just another success in import substitution.
The development of this sector will allow Russia to focus on its own oil and gas machine building, create thousands of additional jobs and, finally, stop exchanging its subsoil for foreign "glass beads".