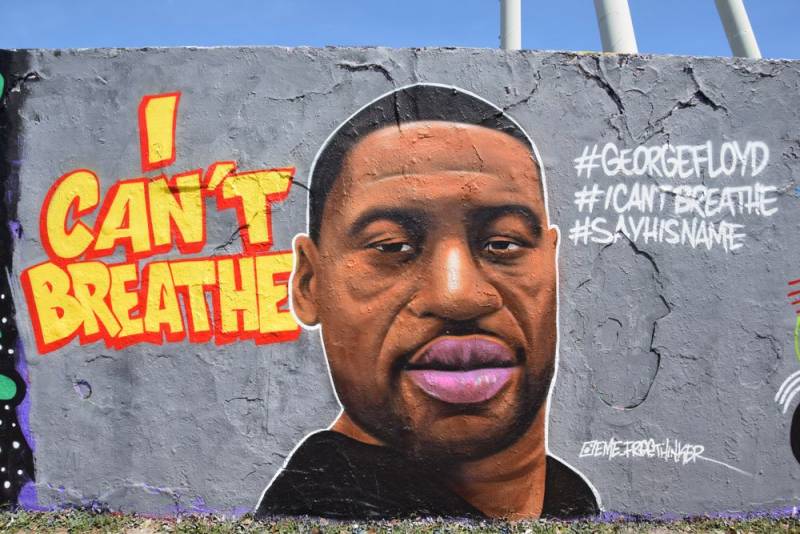 The city authorities of the American city of Minneapolis (Minnesota) went to a pre-trial settlement with the relatives of the African American George Floyd, who was killed by local cops at the end of May 2020. Now his relatives will be paid 27 million in compensation, according to the American news agency Associated Press.
AP notes that relatives of the deceased have filed a lawsuit against the police and the mayor's office. To the police for the extremely brutal detention of 47-year-old Floyd, who was previously convicted, as a result of which he died, and to the mayor's office for "conniving at racism, a culture of excessive force and impunity."
Note that Floyd's death coincided with the campaign for the election of the President of the United States and socially
economic
difficulties caused by the COVID-19 pandemic. A wave of riots and violence swept through many cities in the United States. They made Floyd almost a national hero, turning him into a banner of the struggle for "justice" and against the "arbitrariness" of law enforcement officers. He was buried as a star of show business or a famous
policy
.
The beneficiary of the incident was the radical Black Lives Matter movement. BLM activists smashed and robbed shops, set fires and clashes with the police for 7 months.