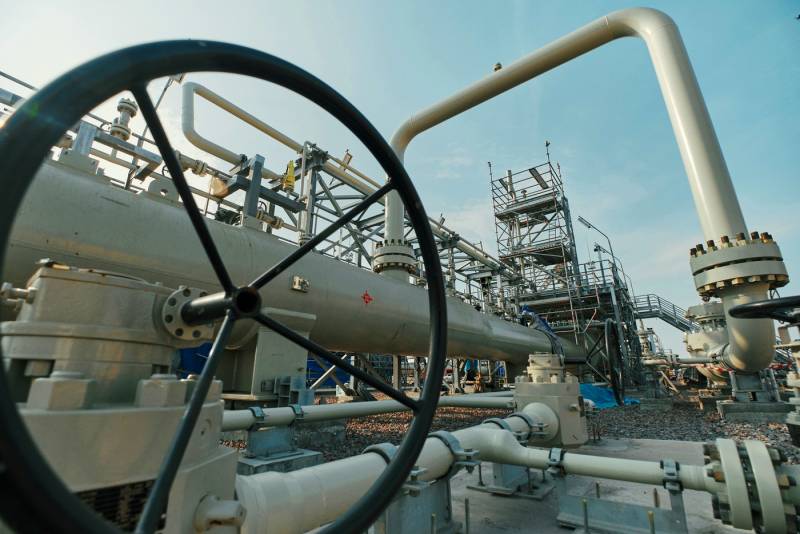 An article on the website of the American cable TV channel CNBC discusses the prospects for the completion of the Nord Stream 2 gas pipeline. The analytical publication noted that the President of the United States Joe Biden will be pressured to do more to stop the almost completed project. And such a result is quite probable.
Along with several European countries, the US opposes the pipeline, calling it a "bad deal" for European energy security. Critics also argue that the pipeline is incompatible with [Europeans'] climate goals and is likely to strengthen
economic
и
political
influence of Russian President Vladimir Putin in the region
- the article says.
The pipeline's defenders are also said to condemn attempts to influence the project or stop it for political reasons. Difficulties to complete construction also include threats of further US sanctions, elections in Germany, and continuing backlash over Alexei Navalny.
Timothy Ash, senior emerging markets strategist at Bluebay Asset Management, notes the response to a request from CNBC that the possibility of further attacks from Washington could interfere with the delivery of Russian gas to Europe via Nord Stream 2. He believes that the project has every chance of completion, but because of the sanctions, gas may never flow through it.
James Waddell, a senior gas analyst at Energy Aspect, told CNBC that US sanctions will be "one of the main obstacles" to the completion of the Nord Stream 2 project. Waddell cited the example of action taken last month when the United States announced targeted sanctions against the Russian pipelayer Fortuna in an attempt to delay the project. It is noteworthy that these measures did not affect any German or European firms that helped build the pipeline.
According to Waddell, Russia tried to "Russify" the project, using only its own companies, which do not have business relations with the United States, do not have employees in America and do not need access to dollar loans. In practice, this means that Russia is finding its own vessels to do the real work of laying the pipeline.
The analyst questioned whether Moscow would be able to isolate the project "completely" as other international companies are likely to think twice about their participation in order not to get on the US sanctions list.
The Norwegian company DNV had to check the safety and
technical
the integrity of the pipeline system upon completion, but the firm suspended its work on the project late last year over concerns that it would be subject to United States sanctions.
The project is built in accordance with the standards of a particular certification company, and it may be difficult to find another, equally recognized in the world, which would certify it as finished

- suggests Waddell.