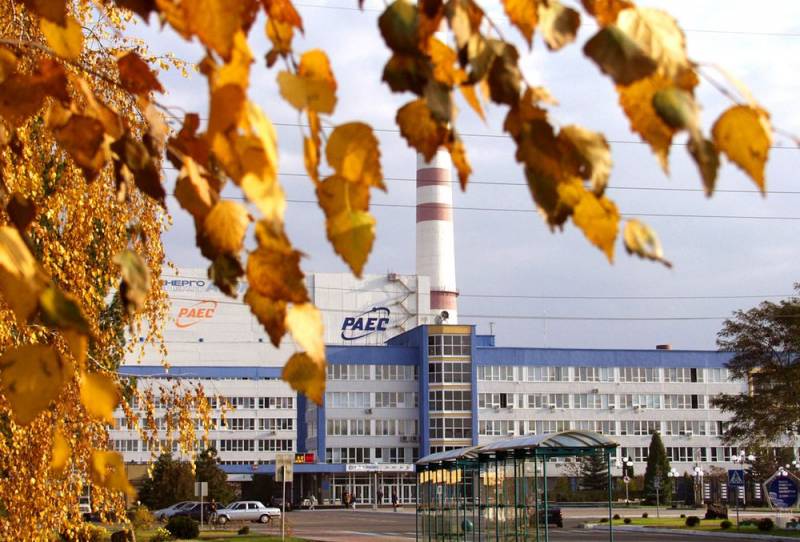 At the end of 2020, citizens and companies of Ukraine owed UAH 24,5 billion ($ 875 million) for electricity to Energoatom, the operator of all operating nuclear power plants in Ukraine. As a result, Ukrainian nuclear engineers owed suppliers and contractors UAH 12 billion ($ 430 million). At the same time, very interesting details of the work of the energy market of the country became clear, which has already several times announced its withdrawal from the unified energy system with Russia.
The head of NNEGC "Energoatom" Pyotr Kotin reported that there are no debts to the American company Westinghouse for the supplied nuclear fuel. At the same time, he confirmed that this is the main share of the resulting debt - the unpaid nuclear fuel of the Russian TVEL JSC (the fuel division of the Rosatom state corporation).
In front of TVEL there is. This is the big part. If we take Ukrainian companies, these are Turboatom, Impulse, Radiy - our strategic suppliers. We owe them a billion hryvnia
- he explained in an interview with the Ukrainian edition "Censor.net".
At the same time, TVEL JSC informed the Russian edition
EADaily
that the company strictly fulfills its obligations and hopes for a similar implementation of the agreements by the Ukrainian side.
The rest is internal issues of our commercial relationship with the customer. We understand what a difficult situation our partner is facing, and we hope that circumstances will allow NNEGC Energoatom to fulfill all its contractual obligations in the near future
- specified in TVEL JSC.
Note that in all of the above, the resulting vicious circle is clearly visible. NNEGC Energoatom cannot pay off the debt of TVEL JSC, because the population and legal entities pay poorly for electricity and nuclear engineers, in fact, support them at their own expense. Almost billions of dollars in debt are proof of this. At the same time, NNEGC Energoatom strictly observes its obligations to Westinghouse, and Russians are treated on a leftover basis.
In 2021, it is planned to switch to Westinghouse fuel for the next power unit - VVER-440 of the Rovno NPP. After that, the Americans will provide 7 of 15 reactors. At present, TVEL JSC supplies 9 reactors with its fuel. From this we can draw a disappointing conclusion that Russia actually continues to support at its own expense not only the energy sector of Ukraine, but also its "reform".