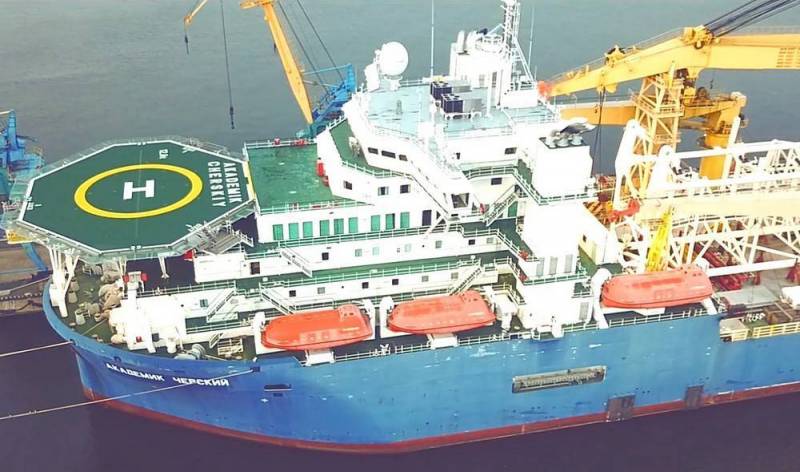 Completion of the Russian gas pipeline "Nord Stream-2" will begin this month, according to the Danish Energy Agency (DEA). The second pipe-laying ship "Akademik Chersky" is currently undergoing tests near Kaliningrad.
According to the head of the DEA, Tore Falbe-Hansen, they received from Nordstream 2 AG a timetable for work on line A, which stipulates that pipelay will begin in March. However, the date of completion of construction has not yet been precisely determined. Line A contains the longest unfinished section of Nord Stream 2 - 68 kilometers near the Danish coast and 16,5 kilometers near Germany.
Work on the second branch of SP-2 is scheduled to be completed by the end of September, with Akademik Chersky taking part in pipe-laying. In early March, the ship sailed from the German Wismar towards Kaliningrad and is now undergoing the necessary tests there before starting work off the coast of Denmark.
On the second branch (B), the ship "Fortuna" is occupied in the pipe-laying. This barge has already laid about 13 kilometers of pipes near the Danish coast and will build another 36 kilometers there by the end of May, and in the waters near the Federal Republic of Germany "Fortuna" will lay 13,9 kilometers of pipes at the end of June. Later, it was reported from Copenhagen that work on this section of Nord Stream 2 could be completed by the end of April.