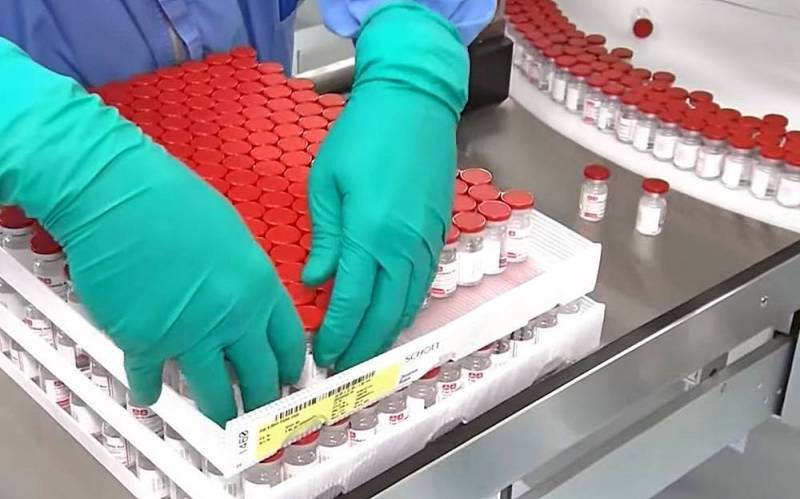 On March 9, 2021, during an online briefing, the head of the Ukrainian Ministry of Health, Maxim Stepanov, said that a real "anti-vaccination hysteria and bacchanalia" was taking place in Ukraine. The minister expressed extreme concern about the low rates of vaccination in the country.
Customers are people who, by hook or by crook, want Ukraine not to use vaccines made in advanced countries - Covishield, Pfizer, AstraZeneka, but to use the products of the "aggressor country"
Said Stepanov.
Stepanov's words commented on the newspaper
"Sight"
Ukrainian political scientist, head of the "Third Sector" center Andriy Zolotarev. According to the expert, namely
political
the hype around the vaccination process, and not the discussions of specialists, caused an acute reluctance in people to get vaccinated at all.
While figuring out which vaccine is more patriotic, Ukraine received the third wave of the COVID-19 pandemic
- the political scientist specified.
When the house is on fire, there is no time to find out what color the bucket is and whose it is - this is the logic of adequate people, but there are great difficulties with sanity in Ukraine now
- he explained.
The political scientist added that the corruption component also affects the vaccination process, so 57% of Ukrainian citizens, taking into account other reasons, categorically do not want to be vaccinated. The expert admits that Ukraine will begin to receive the Russian vaccine through third countries, as at one time it began to buy reverse gas.
It is not excluded that Ukraine will be able to be grafted with "Sputnik V" in the so-called reverse mode. There is already such a phenomenon as covid tours to Moscow. Some businessmen prefer to be vaccinated with a vaccine in the Russian Federation
- emphasized Zolotarev.
Now the most reasonable thing is to give the opportunity for private business to bring any vaccines to Ukraine, so that Ukrainians have a choice.
- summed up the political scientist.
Note that on March 5, 2021, Stepanov announced that the Russian Sputnik V vaccine would not be registered in Ukraine in any case and under any circumstances.