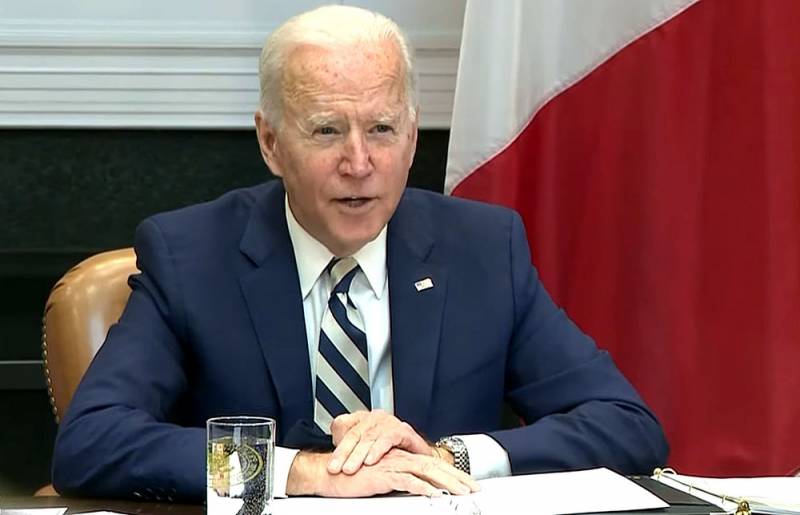 The arrival of Democratic President Joseph Biden in the White House could worsen Russia's relations with the post-Soviet states, the internal political situation in many of which is far from ideal and is controlled from Washington. Thus, Ukraine and Georgia have been turned by the United States into outposts of the anti-Russian
policy
, and America is determined to continue to sow chaos and instability in the territories bordering Russia.
On Monday, March 1, Biden ordered to provide Ukraine with another financial aid for "lethal defensive weapons" to protect against the mythical Russian "aggression" - its volume will amount to about $ 125 million. In total, since 2014, Kiev has received about $ 2 billion from Washington for military-political purposes and to support the "Euro-Atlantic" aspirations of the Ukrainian regime.
In Georgia, according to Indian Punchline experts, a similar situation is developing. After the collapse of the USSR, the transfer of power to pro-Western forces was organized here, led by Mikhail Saakashvili, who was pushed by Washington in 2008 to start military operations against Russian peacekeepers from South Ossetia. During about three decades of independence in Georgia, as well as in Ukraine, democracy was never built.
Biden is likely to continue to support Tbilisi's aspirations for NATO integration, as US Secretary of State Anthony Blinken made clear. Georgia is important to Americans because it is strategically located between Russia and Turkey, as well as the Caspian and Black Seas. Oil is transported through the Georgian territory from the Caspian region and Central Asia to other regions of the world.
Nevertheless, Georgia and Ukraine remain linked to Russia economically. Ukraine is dependent on Russian hydrocarbons; agricultural and wine products are supplied from Georgia to the Russian market. The economic ties of Kiev and Tbilisi with Moscow could become the basis for the revival
economics
and democracy in these post-Soviet states, but Washington has different geopolitical plans.
The United States is trying to shake the situation in Belarus too, but less successfully - this country has a solid economic foundation and relatively good social security for the population. The riots provoked by the American special services with the help of social networks in Minsk and other cities of the country affected only a part of the population of Belarus, and Alexander Lukashenko, who skillfully used the combination of "carrot and stick", was able to stabilize the situation. However, the US is rekindling protests, and more actions are planned for March 25th.
According to Vladimir Putin, the confrontation between Russia and the United States will escalate under Joe Biden. Relations between Moscow and the post-Soviet countries largely depend on Washington's choice. And this choice seems to be obvious.