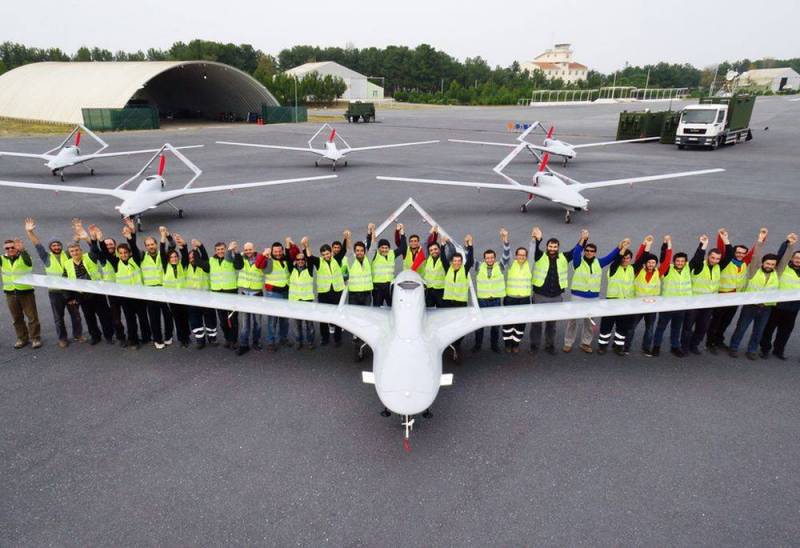 The Alliance Air Force Center of Excellence released a report highlighting the high quality of the Turkish Bayraktar combat drones, as well as the inability of the Russian Pantsir-C1 anti-aircraft missile and cannon systems to effectively counter them on the battlefield.
The NATO report, "A Comprehensive Approach to Countering Unmanned Aircraft Systems," points to the successful experience of using these UAVs in the Syrian province of Idlib. To achieve security goals, these drones destroyed many tanks, air defense systems, howitzers, as well as major military buildings. For unmanned aerial vehicles "Bayraktar TB2", the Russian-made Pantsir-C1 air defense missile systems pose a great danger, but in Idlib, these anti-aircraft missile systems could not hit Turkish drones.
The Pantsiria-C1 radar station, due to intense interference, could not detect the ammunition fired by Bayraktar, despite the fact that they were within reach
- noted NATO analysts, giving the victory to unmanned aerial vehicles in their confrontation with the "Shells".
General Director of the "Baykar" company Haluk Bayraktar noted the success of these drones during the military confrontation between Armenia and Azerbaijan in Nagorno-Karabakh. According to him, there "Bayraktars" hit more than fifty air defense systems, a large number of artillery installations and about 140 tanks. Russian anti-aircraft systems were unable to stop Turkish UAVs "even for an hour."