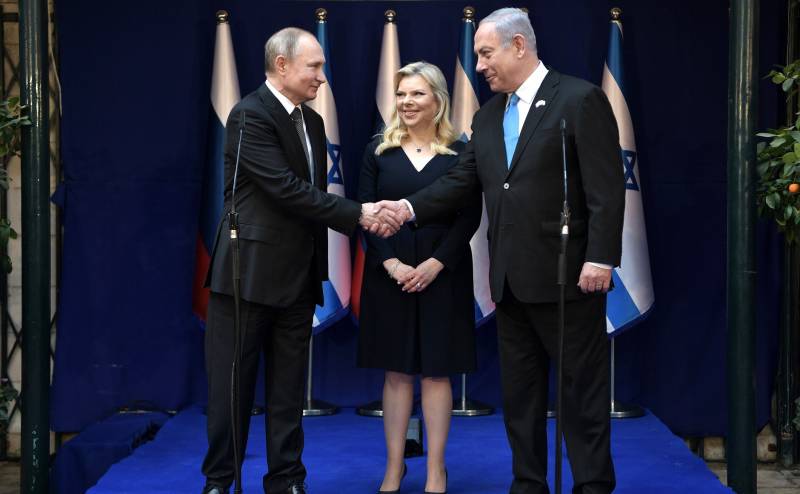 Russia can mediate peace between Israel and Syria, writes British expert on the Middle East Christopher Phillips on the Middle East Eye website. However, the Kremlin will encounter many difficulties along the way.
As noted in the article, a number of contacts between Syria and Israel, mediated by Russia, attracted the general attention of the expert community on the eve. Earlier in the media it was reported that in December the heads of the Israeli and Syrian special services met at the Russian Syrian airbase Khmeimim, and at the same time the Russian armed forces helped in the repatriation of the remains of several Israelis.
Moscow also acted as an intermediary in a deal in which Damascus released an Israeli citizen from prison.
For the two states, technically at war, such contacts were previously rare, which suggests a possible Russian effort to mediate a peace agreement. With Israel recently normalizing relations with the UAE, Bahrain, Morocco and Sudan, could Syria, already desperate to lift international sanctions after a decade of civil war, be next on the list?

- noted in the text.
The author believes that "Putin can present himself as a Middle Eastern peacekeeper who helped drive Iran out of Syria in exchange for Israel's return of the occupied Golan Heights."
Nevertheless, it is argued that there is still a long way to go before a peace treaty mediated by Russia.
First, Israel does not know if Moscow will be able to organize such a peace. Most likely, Jerusalem will want to withdraw all pro-Iranian forces from the Syrian land, which is extremely difficult to ensure.
Secondly, it is unlikely that Israel will want to cede the Golan Heights, which has significant strategic and
economic
value, and the administration of US President Donald Trump recently recognized their annexation.
Syrian President Bashar al-Assad also has little interest in a peace deal. While the Golan remains symbolic to power - his father, Hafez, served as defense minister when the territories were taken over - they are not worth a valuable alliance with Iran.
The publication notes that "Russia has repeatedly been disappointed by the stubbornness and unwillingness of Assad to make even minor concessions."
It is worth recalling that both countries - Israel and Syria - have been at war since 1948, although hostilities were directly fought only during major armed conflicts.