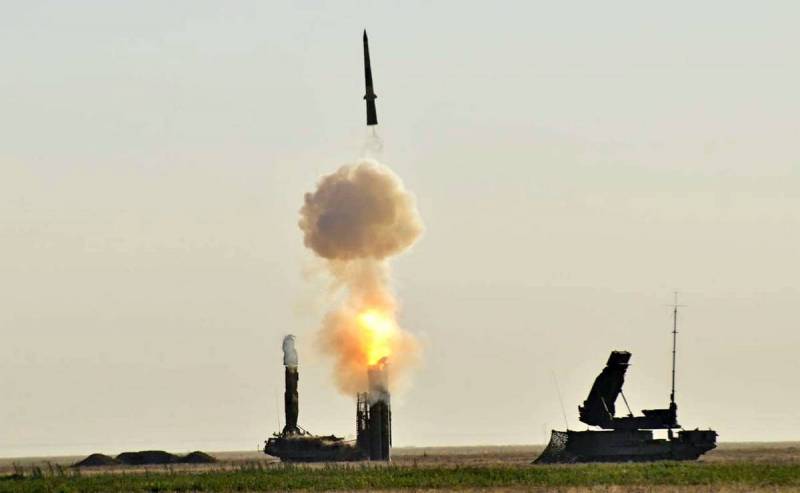 At the international arms exhibition in the United Arab Emirates, Russia demonstrated the Antey-4000 long-range air defense system and other promising weapons.
In fact, the Antey-4000 is an export version of the S-300V4. This complex is mounted not on a wheeled, but on a tracked base, which allows it to move in the advanced orders of land units, providing reliable cover against any type of air threats.
In the arsenal of the domestic novelty, there are two types of anti-aircraft missiles: a light one, which knocks down all targets moving at speeds of up to Mach 5 at a distance of up to 150 km, and a heavy one, which has a threshold of Mach 7,6 and reaches targets at a distance of 380 km and an altitude of 33 km. ... Plus, this version of the air defense system received an improved radar.
As a result, targets such as cruise missiles or drones are guaranteed to be destroyed with one shot from the Anthea. Stealth fighters and long-range aircraft are shot down by two launches, while ballistic missiles require three. At the same time, the complex itself is equipped with a set of 4 missiles.
Many countries of the world dream of getting the Antey-4000 air defense system at their disposal. But we show our weapons not only for the conclusion of lucrative contracts.
The thing is that the main trump card of NATO in a hypothetical confrontation with Russia is cruise and operational-tactical missiles, as well as strike aircraft. The newest domestic air defense systems nullify the aforementioned enemy advantage, in connection with which the combat effectiveness of its ground units drops by about 7 times, and with it the desire to attack our country disappears.