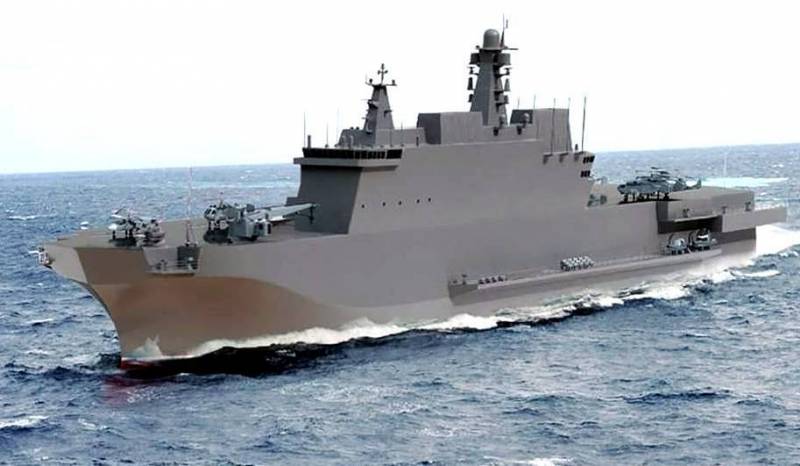 The newest Russian Project 23900 docking ships, which are essentially analogs of the French Mistrals, will be able to take on board up to 16 helicopters and 4 UAVs. It is reported by
RIA News
with reference to a source in the shipbuilding industry.
Two helicopter carriers of project 23900 were laid down in the summer of 2020 at the Kerch shipyard Zaliv. They will be the first universal amphibious assault ships built in Russia. The displacement of the vessels will be 40 thousand tons.
According to the agency's interlocutor, domestic helicopter carriers in terms of their functionality will be no worse than the Mistrals, and in some aspects even surpass their French counterparts. As for the helicopters that will be placed on board the ship, several models of rotary-wing aircraft manufactured by the Kamov design bureau are being considered, in particular, the Ka-52K and Ka-27.
As a reminder, in 2011 Rosoboronexport signed a contract with the French company DCNS / STX for the supply of two Mistral-class helicopter carriers with a total value of 1,2 billion euros. The first ship, named Vladivostok, was supposed to go to Russia in 2014. However, François Hollande, who was then President of France, suspended the contract due to the imposition of sanctions against our country.