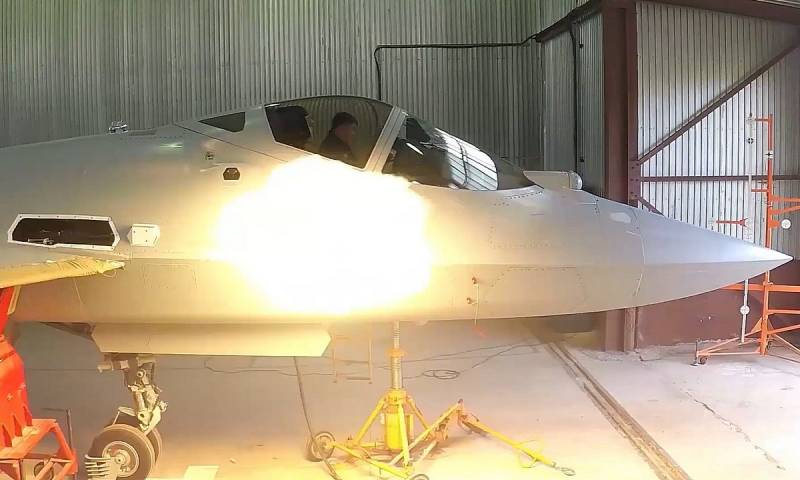 A video of testing an upgraded version of the 30-mm aircraft gun GSh-30-1 (9-A-4071K) of the Russian fifth-generation Su-57 multifunctional fighter jet has appeared on social networks.
The video frames show how "heap" is firing.
The predecessor of the modernized version of the GSh-30-1 cannon became the first Soviet liquid-cooled aircraft cannon. In the cannon casing there is 0,7 liter water, which turns into a gaseous state during firing. Steam moves through a screw hole located in the barrel and cools it, then evaporates.
Most of the data on the Russian Su-57 fighter is classified, so only the most general technical characteristics of the combat aircraft are known.
At the end of 2020, the first serial Su-57 was transferred to the troops. This year, the Russian Aerospace Forces should receive 5 more combat aircraft of this type.