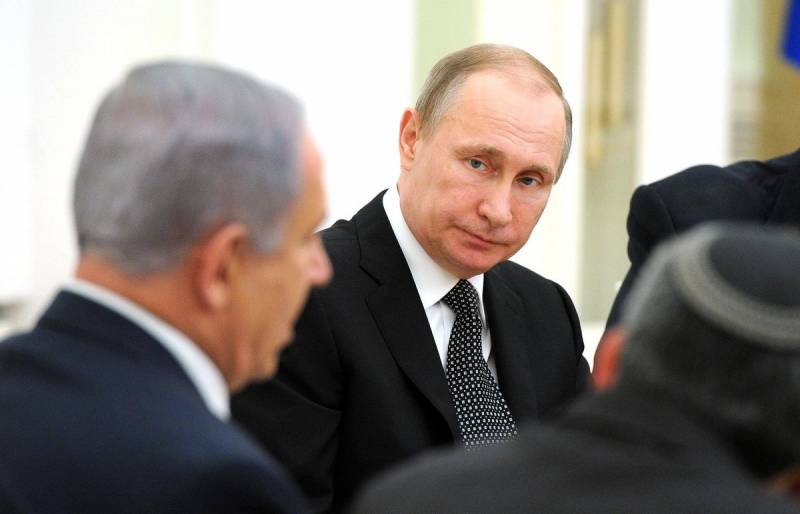 Israeli Prime Minister Benjamin Netanyahu and Russian President Vladimir Putin have friendly relations, which have been illustrated many times by the actions of the Russian and Israeli sides in resolving certain issues. However, according to Al-Monitor, there are certain areas of interaction, on which it is not easy to find a compromise.
On February 19, the Syrian authorities, mediated by Moscow, agreed to release an Israeli citizen who had previously been detained while crossing the border with Syria. In response, the Israelis released two Syrian shepherds who were arrested for illegally crossing the border with Israel, and also reduced the term of imprisonment for Nahal al-Makat from the Druze settlement of Majdal Shams. In addition, Israel agreed to purchase a number of doses of Sputnik V anticancer vaccines from Russia and then donate them to the Syrian authorities.
Relations between Russia and Israel have many directions, including the military one. Cooperation in this area is manifested in Syria, where the parties coordinate the actions of their aviation forces. However, the main goal of Tel Aviv in this region is the fight against pro-Iranian groups that threaten the security of Israel. Moscow's task is to keep Bashar al-Assad in power.
In this regard, the Russians are turning to their Israeli counterparts with a request for timely provision of information about such threats emanating from the territory of Syria. In any case, according to Israeli Defense Minister Benny Gantz, his country's air force will not hesitate to destroy units hostile to Israel in the SAR.
The Kremlin is also trying to play a certain mediating role in the reconciliation between Tel Aviv and the Palestinian groups Fatah and Hamas, and Israel is aware of the efforts of the Russian Federation in this direction, as well as the warm relations of these organizations with Moscow.
Netanyahu is well aware that his friendship with Putin has its limits
- thinks Al-Monitor, speaking about the preference of the Israelis to avoid confrontation with the Russians because of the sponsoring of Iran's interaction with the Palestinian Authority and Hamas.