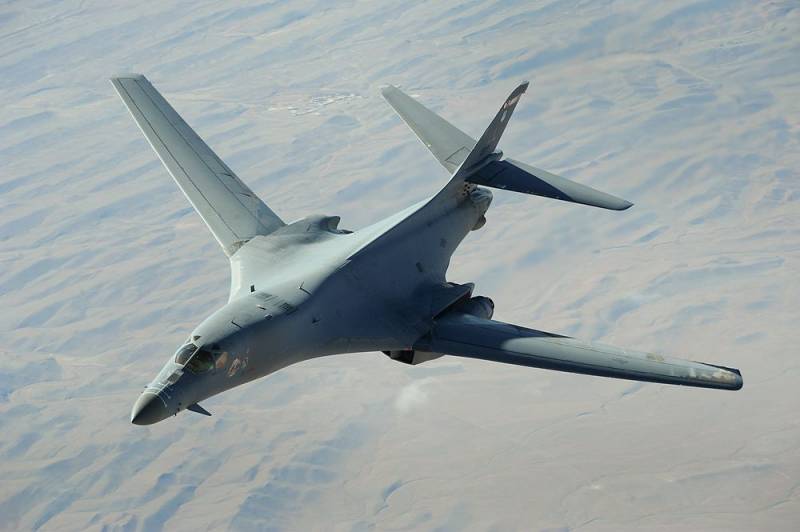 Norway may become a battlefield between Moscow and Washington, analysts from the Norwegian Broadcasting Corporation (NRK) share this opinion, writes the Canadian publication Global Research.
The United States fears Russia's nuclear potential, recognizes the strategic importance of Norway and does not want to give Moscow the untold riches of the Arctic. That is why the US Air Force B-1B Lancers strategic bombers appeared at Ørland in Norway. They are aimed at containing the Russian Federation and controlling the situation in the Far North.
Norway and the US are in a new cold war with Russia
- Confident professor at the Norwegian Military College Colonel Turmod Heyer.
A recent study found that the Arctic contains about 90 billion barrels of undiscovered oil, which corresponds to 5,9% of the world's reserves, 110% of Russia's oil reserves, or 339% of the US reserves. The Arctic also has 47,26 trillion cubic meters. m. of natural gas, which corresponds to 24,3% of world reserves, 500% of US reserves or 99% of Russia's reserves.
In addition, there are deposits of minerals (diamonds) and metals (gold, copper, iron, zinc and uranium) in the Arctic. Melting ice will open up the Arctic Ocean for regular shipping. The Northern Sea Route will shorten the distance from Europe to Asia and back by 40%, as well as significantly reduce the costs of shipowners.
All this will give Russia unimaginable benefits and advantages. It is this development of events that is absolutely unacceptable for the United States. Therefore, Washington uses all of its Arctic allies, especially Norway and Canada, as well as its "circumpolar" partners (Great Britain), to put pressure on Russia. They do not hesitate to conduct military maneuvers and arrange various provocations against Moscow.
But all this is useless, since 53% of the entire coast of the Arctic Ocean is the coast of Russia, which makes the task of containing Moscow in the Arctic unrealistic. Experts admit this, but the Norwegian leadership still does not fully understand the situation and intends to follow the political path of the United States, summed up the media from Canada.