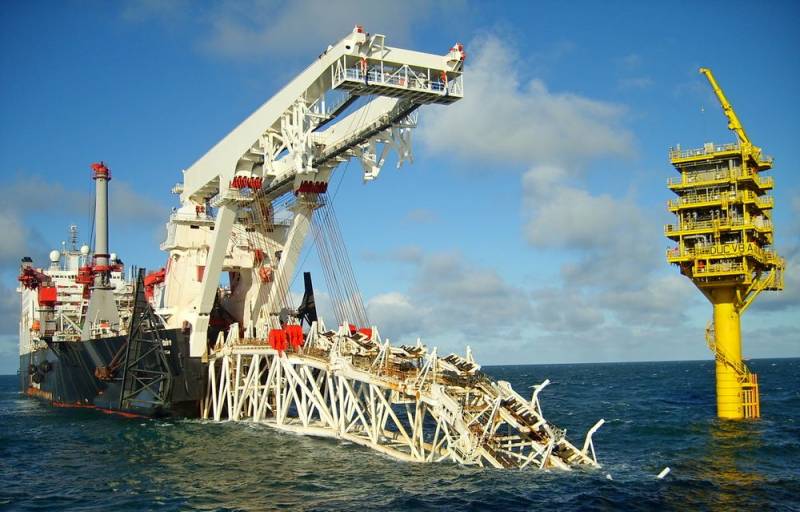 Currently, the federal government in Berlin is considering four options for action that would make it possible to reach a compromise with Washington on the Nord Stream 2 gas transmission project. This is reported by the German business newspaper Handelsblatt, publishing possible outcomes of the confrontation around the pipeline.
The first option is "construction freeze". It can be used for the period of negotiations. The Americans want to create a commission that would take up the subject study of Nord Stream 2 and invite Europeans into it.
The second option is the "shutdown mechanism". It is necessary in case Moscow decides to eliminate Kiev from the number of transit countries. Thus, Russia will not be able to use Nord Stream 2 as a weapon against Ukraine.
The third option is the provision of additional investment assistance to Ukraine from Germany or the European Union to soften the US position.
The fourth option is to continue the completion of the highway, despite opposition from the United States and other countries.
In addition, the editors have at their disposal a report on this gas pipeline, which the head of the US Department of State, Anthony Blinken, sent to the US Congress. It says that both sides (Germans and Americans) are interested in an early resolution of the issue in order to end the "grueling disputes." It was announced that the negotiations are being conducted at a high level, summed up the media from Germany.