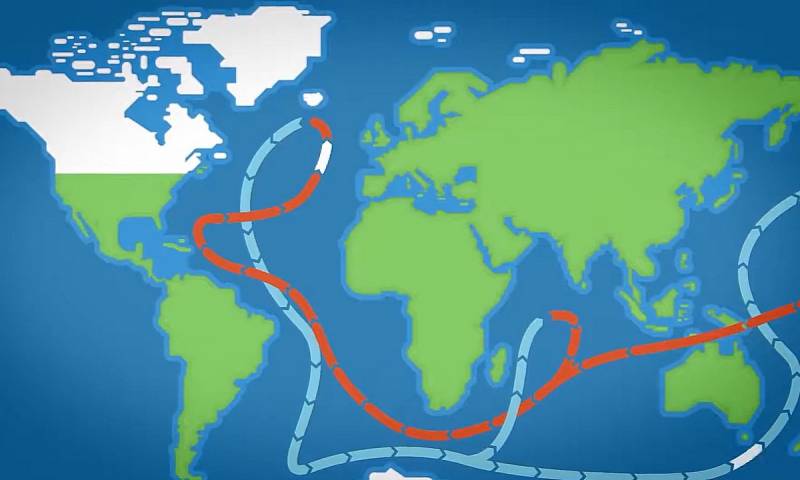 The Gulf Stream is a current in the Atlantic Ocean, transporting surface warm waters from the equator to the north, and deep cold and slightly saline waters from north to south. This current largely determines the climate of our planet. But, judging by the findings of researchers reflected in the materials of the journal Der Spiegel, recently the Gulf Stream is rapidly losing strength, which threatens global climate change.
According to Stefan Ramstorff, a researcher at the Potsdam Institute for the Study of Climate Change, since the middle of the last century, the current has become 15 percent slower, which is associated with global warming caused by anthropogenic factors.
The weakening of the Gulf Stream affects both sides of the Atlantic. Northerly moving masses of water are tilted to the right by the Earth's rotation, and if the current slows, more water accumulates off the east coast of the United States, causing sea levels to rise.
In Europe, a slowdown in the Gulf Stream could lead to extreme weather anomalies, including increased snow storms over the Atlantic Ocean, and heat and dry weather in summer.
If we continue to accelerate global warming in the future, the Gulf Stream system will continue to weaken
- believes Ramstorf.
According to climate models, by the end of this century, the Gulf Stream will weaken by 34-45 percent, and the entire Atlantic current system may become critically unstable.