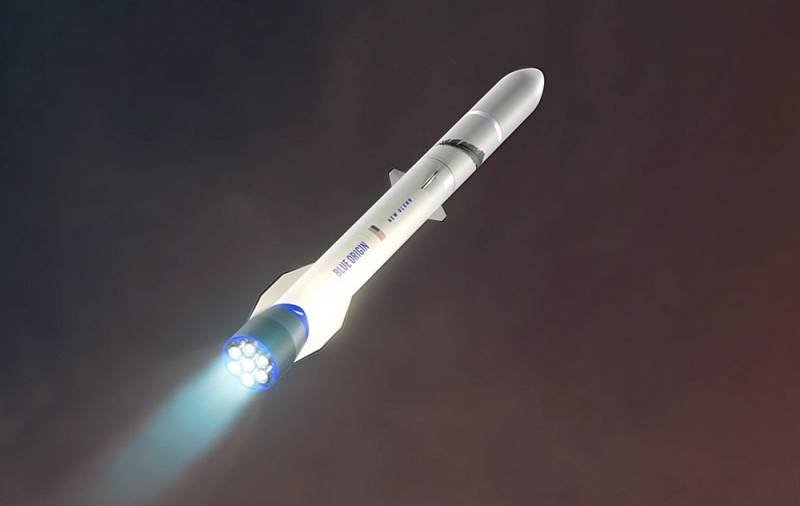 The first launch of Blue Origin's heavy, partially reusable New Glenn rocket has been postponed to the fourth quarter of 2022. According to the initial plan, the debut launch of the promising carrier was to take place this year. The reason for the delay was the key Pentagon contract lost to SpaceX and United Launch Alliance.
According to Jarrett Jones, Blue Origin's senior vice president of New Glenn, the loss of the aforementioned contract was a painful blow to the company. The fact is that about $ 3 billion has already been spent on the heavy rocket project, and part of this amount was required to adapt the launch vehicle for sending satellites for the Pentagon.
The winner of the tender is guaranteed to receive a multi-billion dollar contract and a share of all space launches in the interests of the US Army from 2022 to 2027. Now Jeff Bezos' company will have to adjust its strategy.
However, Blue Origin is not going to "give up" due to the loss of a lucrative contract and hopes to launch payloads in the future in the interests of the military. In addition, the company is developing a lunar lander, Blue Moon, which could become an important part of the Artemis program if Blue Origin manages to bypass SpaceX.
As for New Glenn, the heavy rocket will have two or three stages. The first will be a VLT reentry and will use seven BE-4 engines. The methane-oxygen mixture is also a Blue Origin development. Ironically, it is at the heart of the Vulcan rocket from the United Launch Alliance, which together with SpaceX won the fight for a key Pentagon contract.