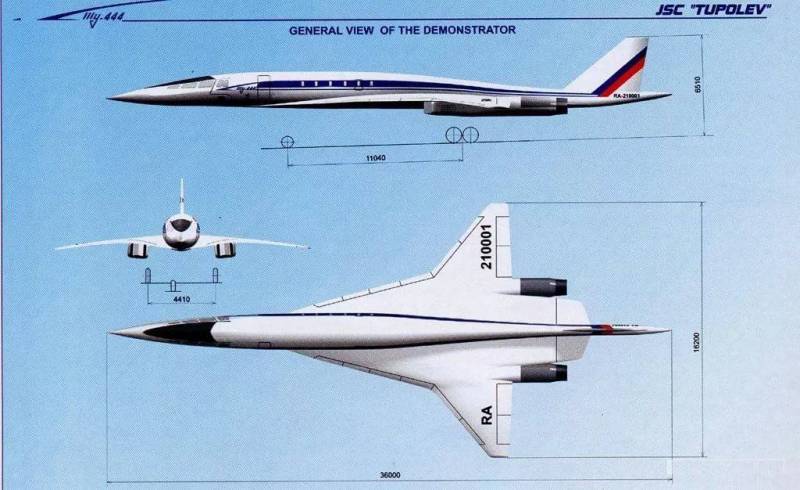 Russia and the United Arab Emirates are planning to create a joint aviation enterprise for the development and production of a supersonic passenger business liner. The joint initiative of Moscow and Abu Dhabi was announced by the Russian Minister of Industry and Trade Denis Manturov during his working visit to the UAE.
The main participants in the project will be the Abu Dhabi sovereign fund Mubadala, as well as the Russian United Aircraft Corporation or one of its subsidiaries. The details of the equity participation, according to Manturov, have not yet been discussed in detail.
The main technical characteristics of the aircraft have already become known to the media. Thus, the new Russian supersonic airliner will develop a speed of the order of Mach 1,8 - about 2203 km / h, which is less than the speed developed by the Soviet Tu-144 passenger aircraft - it ranged from 2300 to 2430 km / h.
The business liner manufacturers have provided two versions of the aircraft - one will accommodate 8 people, the other will be designed for 30 passengers. Cash investments in the project at its first stage will amount to about $ 100 million.