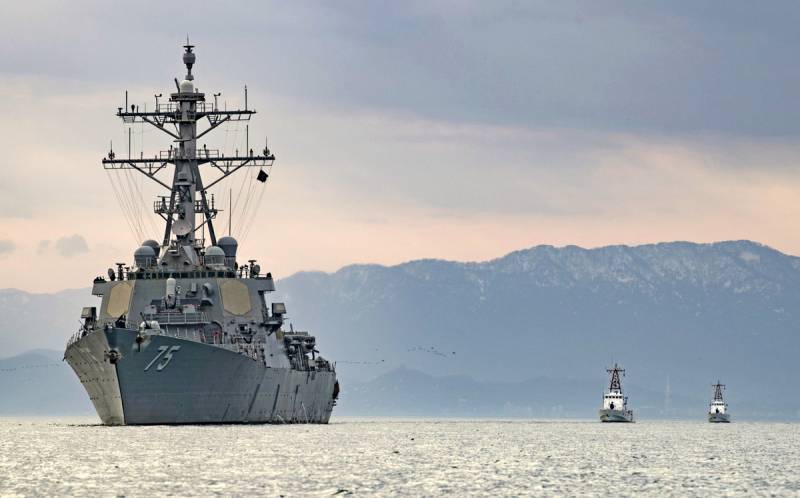 In an effort to achieve its important strategic goal of containing Russia by consolidating the countries of Eastern Europe, the United States is initiating the creation of a military alliance of Ukraine, Moldova and Georgia. Thus, the Americans hedge themselves, since they do not see the Turks as a support for their interests in the region. But will this lead to a limitation of Russian influence?
Last week, Ukrainian Foreign Minister Dmytro Kuleba spoke with United States Secretary of State Anthony Blinken about plans to create a White House-backed alliance between Ukraine, Georgia and Moldova in the Black Sea region. This proves, according to experts from Global Research, continued
policy
Washington's confrontation with Moscow under the new American President Joseph Biden.
After Blinken's support, Ukrainian President Volodymyr Zelenskyy began checking the combat readiness of the Armed Forces of Ukraine in Donbass, and also banned the broadcast of a number of "pro-Russian" television channels in Ukraine. On February 10, the Ukrainians offered the United States to use the airspace of the Crimea for its operations, thus provoking America into a military confrontation with the Kremlin.
However, a future military alliance does not seem viable. Thus, the geographic distance of Ukraine from Georgia may negatively affect the possibilities of such an alliance, even despite the readiness of the new anti-Russian President of Moldova, Maia Sandu, to implement Washington's plans. In addition, the events of 2008 in Georgia and 2014 in the Donbas prove that NATO is unlikely to defend its new partners in their confrontation with Russia.
Close coordination between Ukraine, Georgia and Moldova is unlikely to be a major problem for Russia from a military point of view, since they have no naval forces.
- notes Global Research.