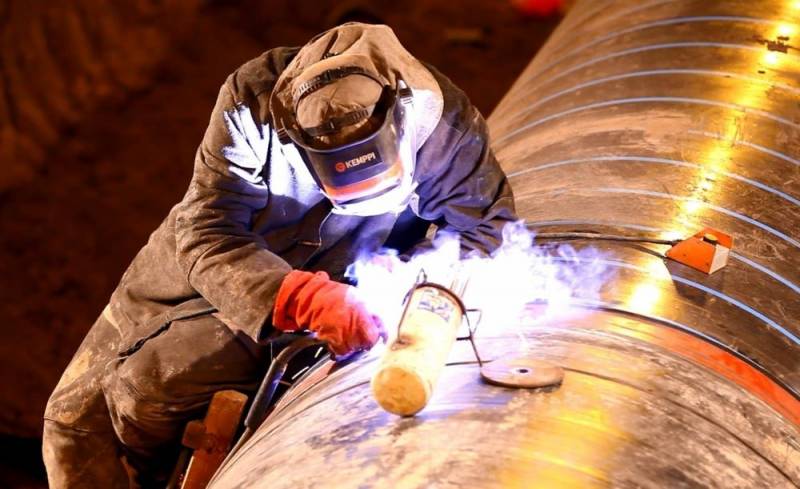 Reparations are an obsessive and painful idea among Polish nationalists, anti-Semites, Germanophobes and anti-Soviet Russophobes. They try to touch her on any occasion. Therefore, it is not surprising that the State Secretary at the Ministry of Infrastructure of Poland, Marcin Gorala, spoke about this topic on the air of the TVP Info channel.
During the program, the invitees discussed why Germany refuses to pay reparations to Poland. Goral suggested that Berlin is not interested in this, since additional payments are not in his interests. In addition, he is sure that the Germans consider the Russians, the USSR and Russia to be "accomplices" at the beginning of World War II, therefore, they feel "obligated", and the Poles as "victims" who do not need to pay anything.
According to a high-ranking official, known for his harsh and openly hostile statements towards Moscow and Berlin, Germany views the implementation of the Nord Stream 2 gas transmission project as post-war reparations to Russia. In response, he was objected.
The topic of compensation is closed from a formal legal point of view. I don't know what the end of giving the Poles illusory hopes and waving swords towards Germany. I hope this does not end with another conflict, because Polish diplomacy is currently not highly regarded on the international stage.
- said the deputy of the Seimas from the Civic Platform party Marta Vtsilo.
Note that PJSC Gazprom has invested more than 2 billion euros in the construction of Nord Stream-9.
As for reparations for Poland, this issue was resolved (closed) long before the current leaders came to power in this country, i.e. during the NDP. Under the terms of a number of international conferences in 1945 and subsequent treaties with the USSR, the People's Republic of Poland received large territories (lands). Therefore, all the claims of the current Polish authorities are groundless and far-fetched.