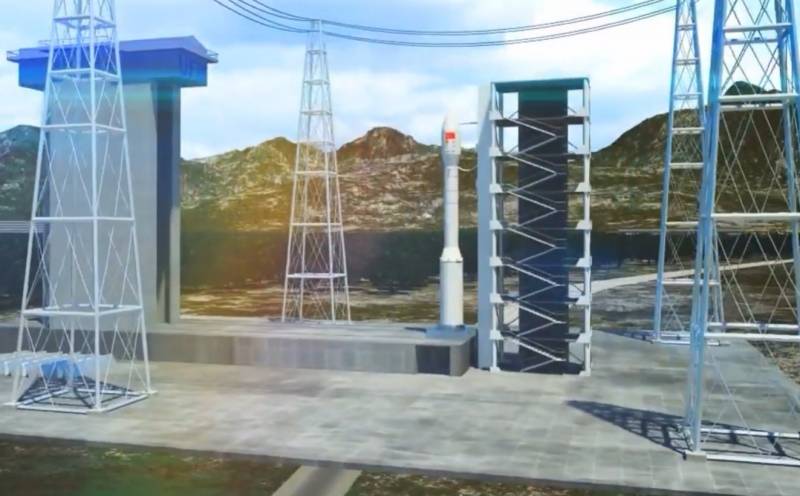 Turkey wants to build its own cosmodrome in Somalia, spending about $ 350 million on this as part of its national space program, worth more than $ 1 billion, the Turkish newspaper Daily Sabah writes, citing the London network agency
News
Middle East Eye covering events in the Middle East.
On February 10, 2021, Turkish President Recep Tayyip Erdogan spoke about Ankara's plans during the opening ceremony of the country's national space program. The ten-year strategy provides for: establishing "first contact" with a celestial body (natural satellite of the Earth - the Moon) in 2023, sending cosmonauts / astronauts into space, cooperation with other states in the construction of a cosmodrome and creating a global brand of satellite
of technologies
... The implementation is entrusted to the Turkish Space Agency (TUA).
The most important goal for our national space program is contact of the 100th anniversary republic with the Moon. God willing, we will fly to the moon. I believe that Turkish engineers will be able to fulfill this mission
- announced Erdogan, during a colorful presentation.
MEE claims, citing a high-ranking Turkish source, that the government plans to build an appropriate missile site in the indicated African country, which already has (in Mogadishu) Turkey's largest military base. There is excellent interaction between the two countries.
The Turkish government also intends to provide grants for Turkish doctoral students who will travel abroad to study astrophysics, and will provide research and development funding to Turkish universities totaling about $ 150 million.
- said the informant to MEE.
Over the past years, Turkish-Somali relations have achieved great success. Within the framework of strategic cooperation, Turkey has trained a third of the Somali armed forces. The countries are also friends in other areas, and diplomatic communication between them dates back to the XNUMXth century - the times of the Ottoman Empire and the Adal sultanate.