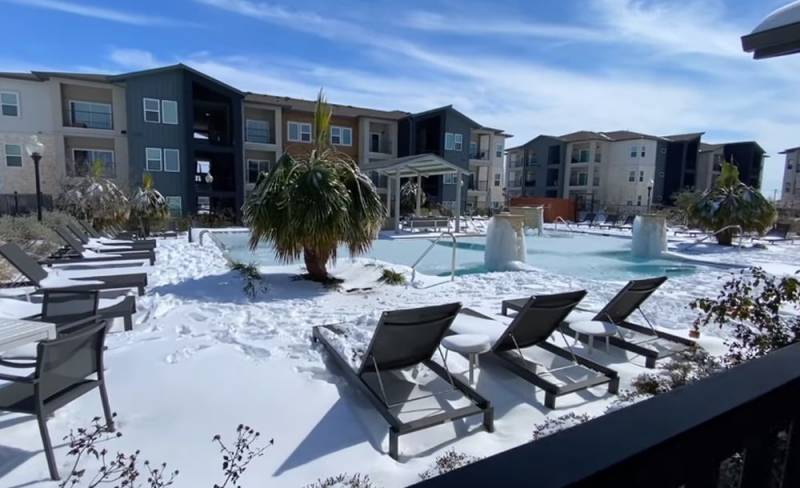 Abnormal cold weather that covered a significant part of the United States led to casualties and serious losses. One of the hardest hit was southern Texas, where temperatures were lower than northern Alaska, reaching -19 degrees Celsius.
The authorities of the American region, where housing is not adapted for such temperatures, and people simply do not have suitable clothes, have already warned the population that the cold will not recede in the near future. The bad weather led to a power outage, electricity production fell by 40%, not only pools and palm trees froze, but even wind turbines, pipelines and oil and gas wells. There was a real climate collapse and communal Armageddon.
About 3 million households were left without electricity, more than 12 million people lost water because pumps stopped working. The infrastructure of settlements, not designed for such tests, simply began to fail. The death toll has reached 21, but this is only interim data and the real picture will become known later, after the rounds of dwellings.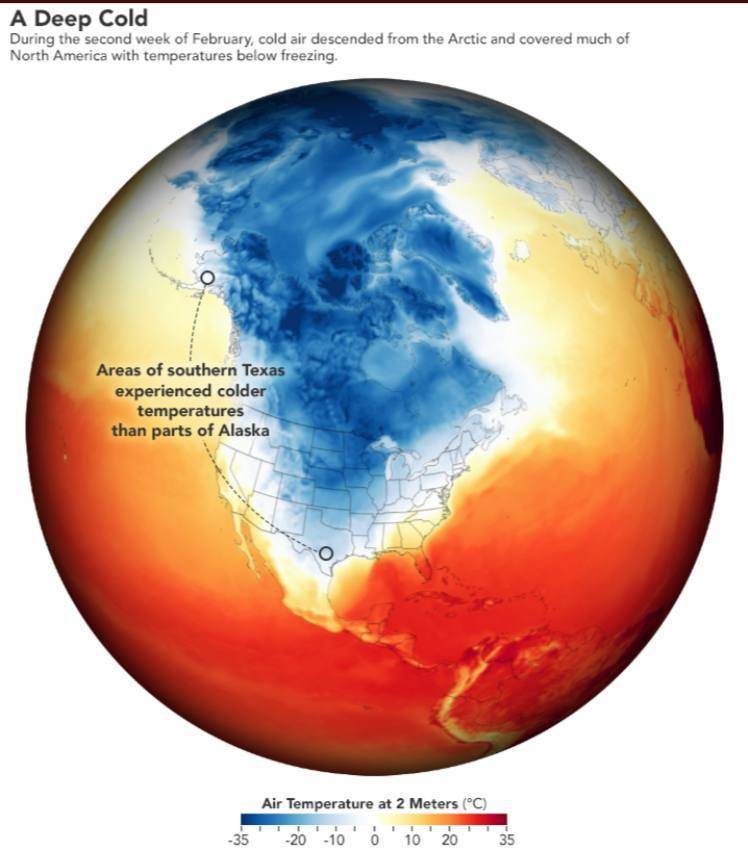 Texas is one of the major hydrocarbon producers in the United States. This situation led to serious disruptions in the operation of refineries and LNG plants, as well as a record increase in the cost of raw materials and electricity. On February 18, 2021, the price of a barrel of Brent oil (produced in the North Sea) with delivery in April reached $ 60 per barrel on the exchanges and, without stopping, rushed upward, exceeding $ 65. Such prices for "black gold" have not been observed since the beginning of the COVID-19 pandemic. According to the forecast, oil of this grade will soon cost $ 66,5 per barrel.
At the same time, WTI oil (produced in Texas) has almost doubled in price, breaking the $ 62 per barrel mark. According to Bloomberg data, oil production in the United States fell by 4 million barrels per day, i.e. by 36%. At the same time, the countries of the OPEC + agreement are in no hurry to increase oil production "so as not to kill the goose that lays the golden eggs."