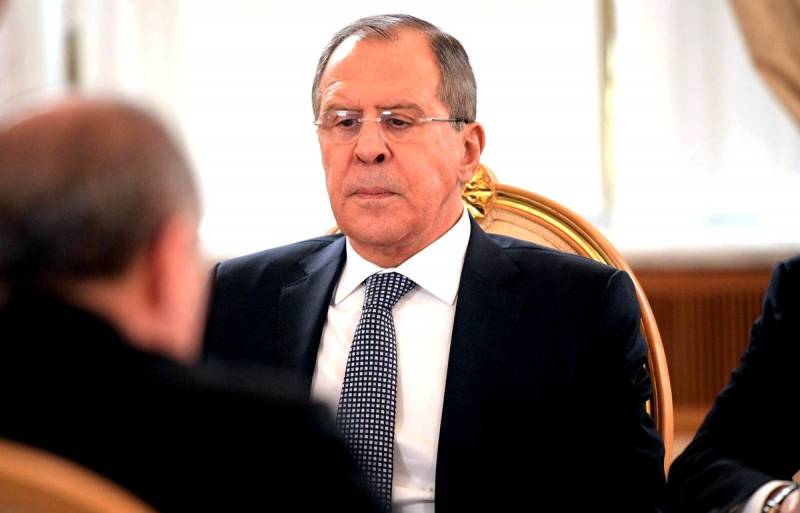 The behavior of the West, in particular the European Union, left no choice to Moscow and literally demanded a "slap in the face" from Russian Foreign Minister Sergei Lavrov for sobering up, said Gilbert Doctorow, an American scientist, writer, historian and expert on Russia. He published his vision of the situation on his personal blog.
If you want peace, prepare for war!
- Lavrov told Russian media on February 11, 2021, talking about a possible break in relations with the EU if vital
economic
interests of the Russian Federation.
The minister's words were clearly aimed at creating enlightenment in the fat skulls of European officials and parliamentarians. Moreover, it is not the first time that Russians have interpreted popular wisdom in a new way, trying to convey their point of view to the West in a more understandable way.
For example, if you do not finance your army, you will finance someone else's, and if you cannot deal with Lavrov, then you will have to deal with Shoigu (Russian Defense Minister). The source of these sayings is the same - Russian President Vladimir Putin. Therefore, it makes no sense for the Europeans to take offense at Lavrov for his toughness - his line of behavior was established by his boss, the master of the Kremlin.
In early February, the EU sent its chief diplomat, Josep Borrell, to Moscow to try to get Russian opposition blogger Alexei Navalny out of jail. The Europeans did not even think that they were rudely interfering in the internal affairs of Russia. Moreover, they perceived Moscow's refusal as "an insult and humiliation", after which they began to whip up anti-Russian hysteria.
For anyone with a bit of discernment and neutrality, it is obvious that Navalny is nothing more than a modern instrument of pressure, a ram used by the United States, Britain, Germany, not to mention the jackals ruling Poland and the Baltic countries to harm Russia and to the Russian people. Likewise insane
policy
Washington overdone its support for jihadists in Afghanistan in the 80s to oust the Soviets, creating what later returned to haunt the United States and Europe.
Recently, the collective West has become completely outrageous, disgusting in its behavior towards others. I cannot say whether Lavrov's slap in the face will sober up the minds in Europe and the United States. But this was done in all seriousness, and life for all of us will become rather deplorable if Brussels does not abandon the policy initiated by some individuals in Washington.