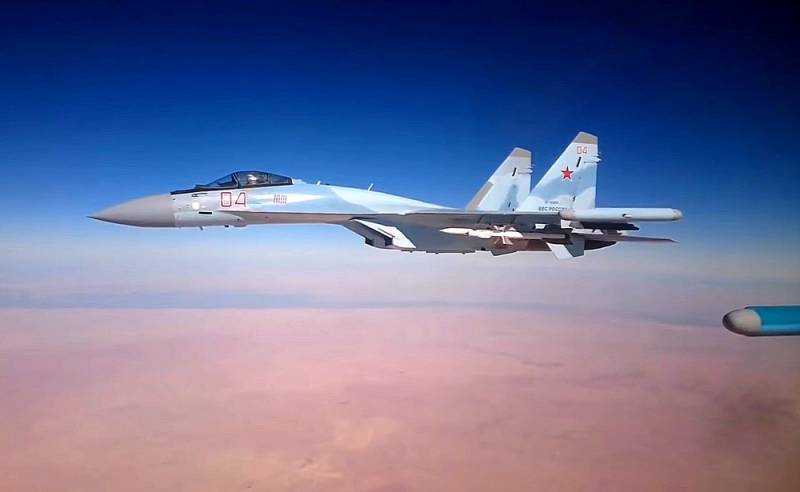 The American multi-role fighter F / A-18E Super Hornet in the Syrian sky experienced a number of technical problems due to the failure of on-board systems responsible for strikes against ground targets due to the approach of the Russian Su-35. This, according to Military.com, follows from a report by the RAND Corporation, a California research center that carries out orders from the United States government.
During one of the air missions, the Su-35 multipurpose super-maneuverable fighter flew over the territory on which the American aircraft were striking. The actions of the Russian fighter were monitored by the F / A-18E Super Hornet, which had a FLIR-type infrared sensor, used to capture targets on the ground, out of order.
Incorrect operation of on-board sensors was just one of the problems that US pilots had to experience during their combat missions in the skies of Syria.
The most prominent role in the air fight against ISIS terrorists at its initial stages was played by the American F-16 Fighting Falcons and F-15E Strike Eagles, having completed almost 2014 sorties by the end of 1800. At the time, RAND said, one of the main obstacles to fighting the jihadists was the lack of necessary intelligence about the militant hideouts, which were the concentration of funds generated from the use of oil facilities.