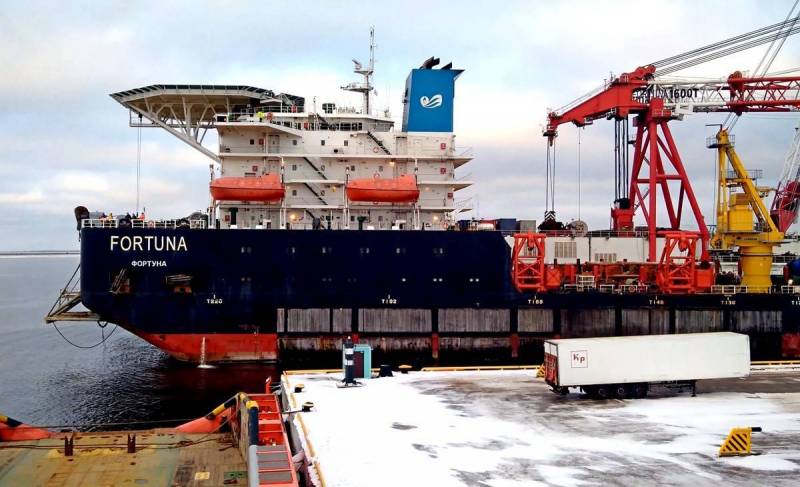 The subsea pipeline Nord Stream 2, which runs along the bottom of the Baltic from Russia to Germany, is more than 95% complete. This was stated on February 14, 2021 by the Deputy Prime Minister of the Russian Government Alexander Novak in the program "Characters from Naila Asker-zade" of the TV channel "Russia-1"
Novak noted that the aforementioned gas pipeline is a commercial project "implemented primarily by Western companies" interested in natural gas supplies from the Russian Federation.
The joint venture (Nord Stream 2 AG - ed.) Has almost 95% completed this project
- he explained.
The Deputy Prime Minister pointed out that the gas pipeline will be completed in any case, despite the opposition from the United States, which is hindering its implementation, trying in every possible way to delay construction.
European countries are interested in the gas pipeline
He remarked.
Novak stressed that the aforementioned gas transportation project fully complies with all European norms and EU legislation. It's just that the "American partners" are using non-market methods of competition to promote their expensive LNG to Europe.
The Deputy Prime Minister is convinced that the gas pipeline will not be idle after completion, because the Europeans themselves are interested in pumping important energy raw materials.
I don't think there are such risks, because our European partners are interested in this.
He summed up.
We remind you that on February 6, 2021, TUB "Fortuna" started laying the section of "Nord Stream-2" in the waters of Denmark. Completion of the work is scheduled for April. Before that, Gazprom promised to launch the gas pipeline this year.