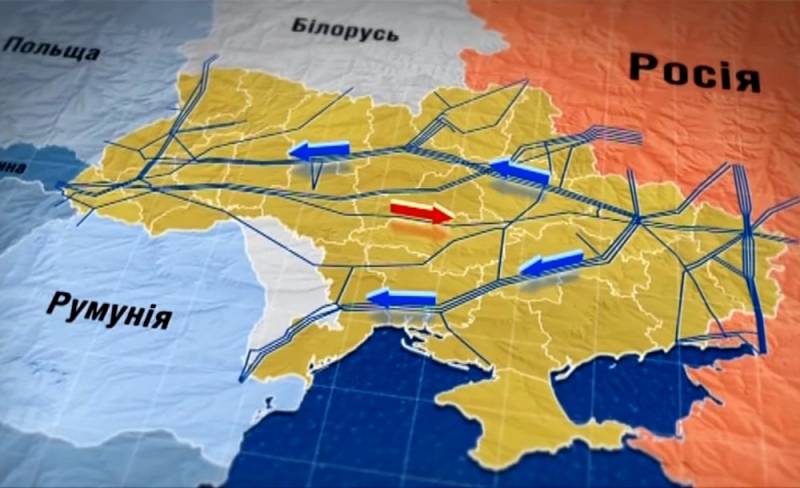 In my previous articles, discussing the fate of the ill-fated project SP-2, which became a stone of discord between the Russian Federation and the United States, I hinted that the new US administration that has come has its own plan and its own vision of the prospects for this project. Even despite the fact that the new owner of the White House does not have many opportunities to influence the lifting of the sanctions blocking the project (let me remind you that they were passed by the law of the Congress and in order to cancel them the Presidential Decree is not enough, a new law is needed to change the previous one, and in Congress USA on this issue full consensus, how Biden will overcome it, I do not know), nevertheless, this does not prevent him from making plans that can be knocked out of the Russian Federation for allowing the completion of the SP-2 and its further operation.
Biden, although he periodically falls into dementia, has not yet completely lost his mind. What is his benefit from this? He does not look like a clinical idiot (although we are joking about this), then what is his Sly Plan? What is he hinting at when he suggests Frau Merkel to discuss the possibility of completing SP-2 while maintaining the transit of Russian gas through the Ukrainian GTS?
Why do Americans need a Ukrainian GTS
Since what is in Sleepy Joe's head, even he does not know, let's try to calculate the logic of the actions of the 46th President of America by contradiction. We immediately dismiss, as unsuitable, the option that in this way he is trying to hang the content of this garbage-dump country on the Russian Federation. Aren't you funny yourself? How can a country with a population of 30-35 million be supported with $ 2-3 billion in revenue from the transit of Russian gas to Europe? This money is clearly not enough. For those hungry for bread and circuses, owners of lace panties, this is like a dead poultice. This means that this option is initially wrong. Cross out.
You will also have to reject the option that America is lobbying for the transit of Russian gas through Ukraine in order to support the countries of Central and Eastern Europe, who have stood up to defend Ukrainian transit, pursuing exclusively their own selfish interests. These are countries such as Poland, Hungary, Romania, Czech Republic, Slovakia and the Baltic countries. Moreover, only Hungarians, Romanians and Slovaks have a selfish interest there, the Ukrainian pipe leads directly to them, in the absence of gas in it, they will immediately have problems with delivering it to their own consumers, since Russian gas provides pressure not only in the main, but also in the distribution pipe ... It is not clear what the Czechs are doing there, because they are the beneficiaries of the SP-2 under construction, the ground continuation of which they have already completed from the German hub, which, as a result, will allow them to reduce the cost of the Russian gas they receive due to the shorter transport distance. Austria, mind you, is not on this list, because it only benefits from the SP-2. In principle, I don't ask what Poland and the Baltic paper tigers are doing there - you always boil for anyone if he is against Russia, even though they themselves are still sitting on the Russian pipe. That even having their own LNG terminals (Poland and Lithuania, in particular), does not prevent them from purchasing gas from the Russian Federation. Typical
policy
double standards. Russia is bad, but let's get gas! Hence, we also discard this option, because it contradicts sound logic. First, the United States thinks least of all about its junior "partners", no matter how much they lick their shoes. They wanted to spit on these Eastern European beggars. Their lot is to swallow dust from under American hooves and buy expensive "democratic" American LNG. And this is the second thing.
By the way, supplies of American LNG to the European market are also poorly assembled with Ukrainian transit. And although we already know that no American LNG exists in nature, it is not a fact that Sleepy Joe knows it. Maybe his advisers told him that he is.
Why exactly does Biden need Ukrainian transit
What else do we have? Biden's own selfish interest remains, given his family's involvement in gas affairs. Maybe he wants to take part in the privatization of the Ukrainian gas transportation system, or to join a consortium of shareholders (USA-FRG-Ukraine), and then feed the rest of his life (sorry not for long) at the expense of Gazprom? We also do not forget about 4 colossal natural gas storage facilities (underground gas storage facilities, one of which is the largest in Europe), located just on the western borders of Nezalezhnaya. Not only Biden is licking his lips at them, but also European comrades. Therefore, this version is, in principle, working. It would suit us too. But it is not a fact that, for the sake of selfish interest of Biden, the US Congress will pass a new law canceling the sanctions already imposed on SP-2. By the way, the increase in tariffs for local aborigines fits well into this version, then not only the main (GTS), but also the distribution system of Ukraine (GDS) may be of interest for privatization, since it will allow Biden to feed himself not only at the expense of Gazprom, which pays for transit , but also at the expense of the local population, who will not have a choice. If there is a population that will pay according to European tariffs, then the GDS of Ukraine may be of interest to gentlemen of privatizers from Europe. The main thing then is that it does not all scatter to the West, where the tariffs will be the same, and the salaries will be higher. And this is an almost impossible task, since this process has already started (the population is voting with their feet for a good life).
Therefore, I will focus on the last, the only possible version - it is political. Biden needs to keep Ukraine from collapse in order to keep it in a state of confrontation with Russia for as long as possible. He thinks strategically and understands that he will not be able to defeat Russia and Putin in the coming years. The benchmark is 2024. March 17 elections. It is not a fact that they will be able to throw Putin on them. And even if he leaves, it is not a fact that his protégé will not come even worse (especially since he will not leave!). This means that the confrontation between the Russian Federation and the United States will continue. In this confrontation, the United States cannot do without a "torpedo". Who we have here "torpedo", in my opinion, is clear to everyone. To prevent the "torpedo" from being torn apart from the inside by popular anger, it needs to be kept at least warm in the homes of its citizens. And this is impossible without Russian pipeline gas. Exactly pipe, no LNG will help here! Only pumping it from east to west through the main pipeline makes it possible to maintain pressure in the distribution system of Ukraine. The GDS is a logical continuation of the GTS, it is it that ensures the delivery of gas to consumers, including both heat generating and power generating stations. With a reverse flow (from west to east), the eastern regions will remain without gas, and therefore without heat (the existing compressor stations are not designed for this, the main pressure in the network is supported by the Russian Federation). And the agreement between PJSC Gazprom and LLC Operator of the Gas Transmission System of Ukraine was signed for only 5 years, until 2024 inclusive. How to make Putin prolong the agreement on terms favorable to the United States and Ukraine? This is where SP-2 comes to the rescue.
We will see soon whether Putin will agree to play by Biden's rules. In principle, something tells me that he will agree. He thinks pragmatically. European Somalia on its own poorly guarded southern borders with a hungry but armed and extremely aggressive population does not suit him. He could have buried this garbage country a hundred times already, it would have been enough to cut off the supply of coal, gas, diesel fuel and electricity. Within a month, such a country would not have become, and in its place there would have been several territorial entities at war with each other, some of which would immediately be requested to the Russian Federation, some to Poland, Hungary, Romania and Slovakia. But since Putin does not do that, it means that the Kiev regime suits him. In principle, the transit of gas through it also suits him. Simply, the presence of an alternative SP-2 would make the garbage-dump country more accommodating in terms of pricing (payment for services rendered). So why not talk to Biden about this?