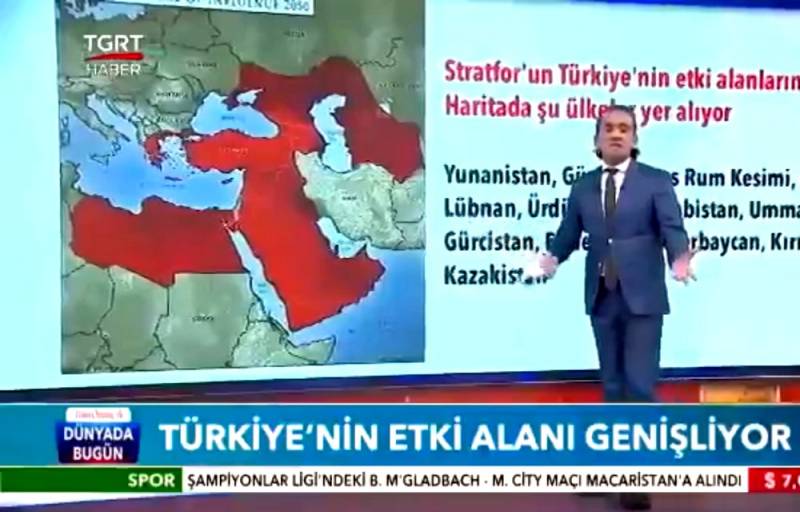 The Turkish state television channel TRT1 showed on one of its broadcasts a forecast of the expansion of Ankara's influence by 2050 to many adjacent territories, part of which is currently owned by Russia. These foreign policy calculations were prepared by analysts of the American company Stratfor.
According to Stratfor, in three decades, Turkey's zone of influence will expand in several directions. As for Russia, the Turks will be able to claim in this respect the Crimean Peninsula, Kuban, Kalmykia, the North Caucasian republics and the Astrakhan region.
In addition, the territories of Armenia, Georgia, Azerbaijan, some regions of Uzbekistan, Kazakhstan, Turkmenistan, Greece, as well as the DPR and LPR may fall under the influence of Ankara. Turkish geopolitical positions can also be strengthened in the monarchies of the Persian Gulf and in northern Africa.
Back in November last year, Turkish leader Recep Tayyip Erdogan proudly announced that Ankara is capable of strengthening its foreign policy positions in the world and occupying one of the main places in the global world order, including
the economy
and the military sphere. In June 2020, the media became aware of the development of plans for the occupation of Greece and Armenia by Turkish troops.