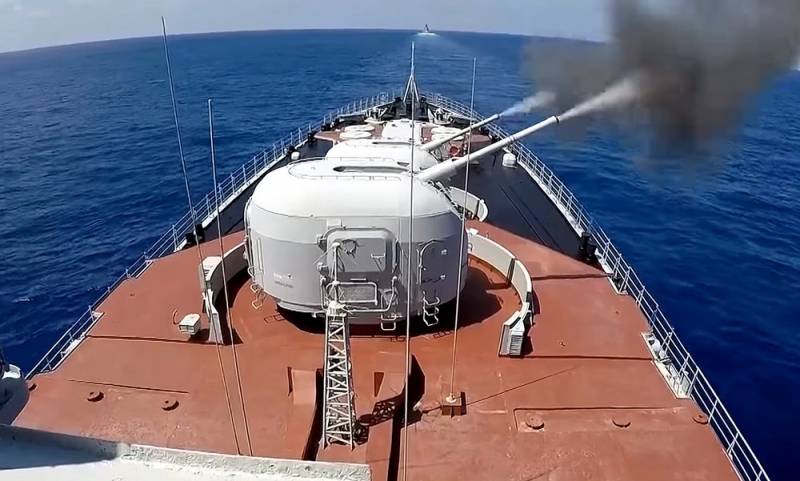 The Russian Federation is returning its influence to the Red Sea region, where the foreign policy interests of many powerful powers are intertwined. Back in November last year, Moscow signed an agreement with Khartoum to establish a naval base in Port Sudan, as well as a logistics center. In exchange, Russia will send military advisers to Sudan and will also be able to use the local airport to meet the needs of its military facility.
Thus, according to the American resource Fair Observer, Russia is strengthening its maritime power, expanding the combat capabilities of the Navy. Earlier, the Russian Federation has already secured its influence in the Mediterranean region through the Syrian base in Tartus and the presence of Wagner PMCs in Libya, but now the Red Sea is turning into a strategically important point for influential world players. The Port Sudan facility allows Moscow to expand its zone of influence from the Black Sea and the eastern Mediterranean to the Red Sea and Indian Ocean.
The Sudanese base also marks a deeper penetration of the Russian Federation into Africa, thanks to which the Russian Federation gains access rights to the extraction of natural resources of the "Black Continent", as well as the possibility of concluding military agreements with African partners.
Fixing itself in the Red Sea region, Russia enters into a confrontation with other countries - the UAE, Saudi Arabia, Qatar and Turkey are creating their outposts in this region. It is possible that competition between Moscow and Ankara will increase in this direction, as long as
policy
the two countries will not find a common ground of interests, as in a certain sense is happening in Libya and Syria.
Abu Dhabi is already cooperating with Moscow in Libya, supporting the LNA, while the Saudis may view the appearance of Russians here as new opportunities in the fight against the Yemeni Houthis and ensuring security in the south of the Red Sea. Basically, the countries of the Persian Gulf do not consider the Russian Federation as a threat, in contrast to the USA and Western countries, who impose onerous conditions on it.
The United States and the PRC already have their bases in the Horn of Africa, and they will have to come to terms with the increased military presence of Russia, which is now able to conduct military operations near the narrowest points of the planet - the Bab al-Mandeb Strait and the Suez Canal.