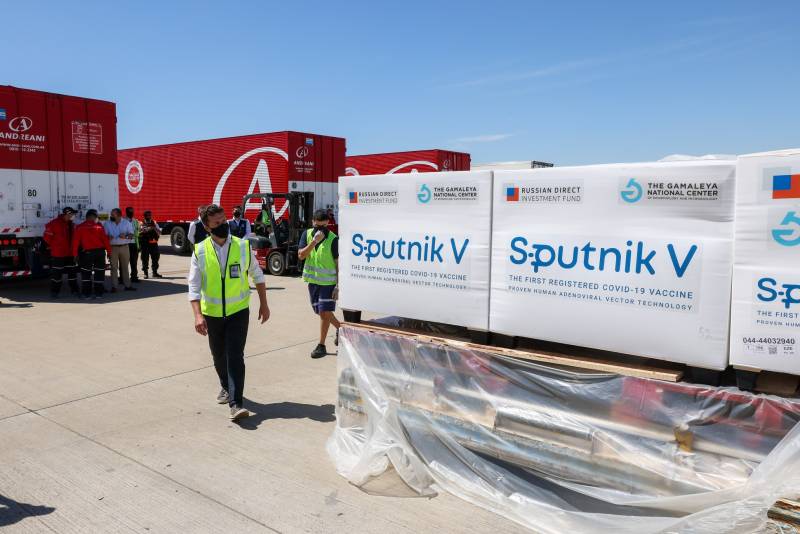 Visitors to the website of the authoritative American newspaper The Washington Post spoke with disdain about the Russian vaccine Sputnik V, which has recently gained international recognition. Their views are reflected under an article entitled "How Russian biotech trampled protocols - and challenged the West - in race for Sputnik V vaccine."
Comments (shown selectively - from more than two hundred reviews):
I am glad for their industry - under capitalism Russia was famous for the fact that educated people worked in the wrong spheres of activity. I believe they have now finally been able to channel some of them into the right industries. Good

- writes the reader craigiri.
It is clear from the article: any new successful vaccine is good, regardless of its origin. Satellite V is now spreading around the world. But it is unclear whether the Russians tried to steal research results from the US, UK and Canada or not.

- notes dbs4.
I vividly remember how laboratory computers in the United States were hacked at the beginning of the pandemic. Russia was suspected. My guess is that they have stolen know-how from companies here and in Europe in order to speed up their own vaccine production. The Russian way is a complete scam

- Some Progressive of Ohio is outraged.
Regardless of how we react to Putin's lies, we must always be careful about anything that comes from Russia, especially if it involves medical information. I am glad that their vaccine against Sputnik V virus turned out to be safe and useful, thank goodness it was successful, especially since it was released early with no normal guarantees [...]

- reminded Next In Line.
The West should not accept Russian test data without full access. For example, how were the participants recruited? Did they give full informed consent or were they coerced in some way? […] There are too many ways for a totalitarian regime to falsify research. […]

- requires Reader365.
The best conclusion that follows from the article "Lancet" is that the researchers, like people who were vaccinated by Sputnik, were just lucky. If the vaccine is effective, its success will encourage the scientists of the Putin regime to continue to behave recklessly

- comments stemerr.
It took me years to realize how much the West fears Russia and China. It is almost impossible to get a real picture anywhere, so I am suspicious of everything. And I suspect that both countries are much more advanced than we are told. And it makes you nervous

- writes Rene Fonck.
I am glad that this time Russian recklessness did not backfire on them. But science without caring for people is not good. In principle, little is known about Russia, except for videos with drunkards [...]

- taunts potatoechip.
The clearest evidence is that the scientists who created the vaccine were the first to vaccinate themselves. Back in April. Unlike Pfizer, Moderna, or AstraZeneca, Russians do not force people to sign a disclaimer in case something goes wrong.

- notes reyter.
Russia is known for its bravado and recklessness. If the vaccine is effective, it is not because of, but in spite of. I would be curious what pitfalls this program has yet to discover

- writes Omnicient contemptuously.