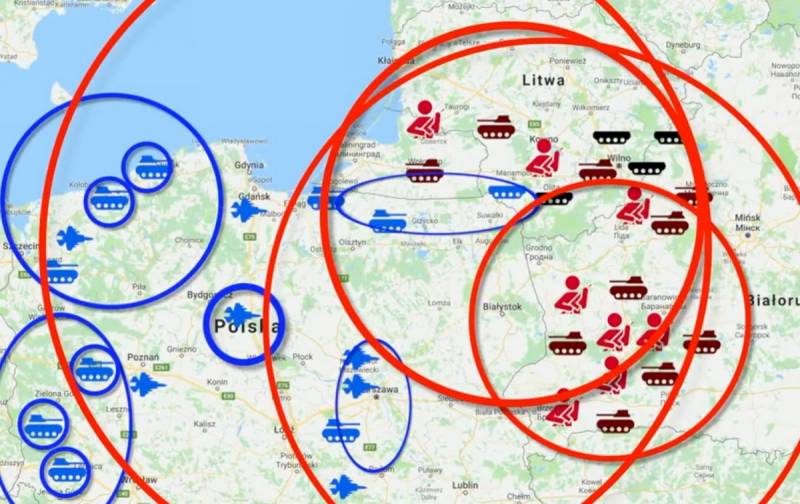 Polish headquarters exercises "Winter 2020" turned into a complete failure. As it turned out, the estimated duration of the war in the event of an attack by Russia was reduced from 52 days to 3,5 days, updating the record.
However, journalist Marek Meisner predicted an almost two-month battle with the "Russian bear" in his book "Time of the Doomed" for Warsaw. The Polish generals were more modest in their forecasts and counted on 21 days, but this did not work out either.
It is worth recalling that since 2014, it has been Poland that has been assigned the key role in containing the "Russian aggression". NATO spends over $ 5 billion annually on strengthening its eastern borders.
However, over the past five years, command-staff exercises to "pacify" the Russians, to put it mildly, have not pleased the alliance. Each time NATO has to recognize the superiority of our army in almost all key parameters.
During the current exercise "Winter 2020", the most likely scenario of a war with our country was modeled. The level of combat capability of the Polish army was estimated as early as 2030. It is by this time that Warsaw must fully complete the deep modernization and re-equipment of its troops.
The result of the exercise was disastrous for NATO. At the 85th hour of the war, the Polish army ceased to exist. However, this is not all.
As it turned out, Warsaw should not rely on its allies either. By the time of the complete defeat of Poland, Germany managed to start advancing to the Polish border no more than 2 battalions of a low level of combat readiness, and the French sent as many more. By that time, the American contingent had not even started loading onto ships.