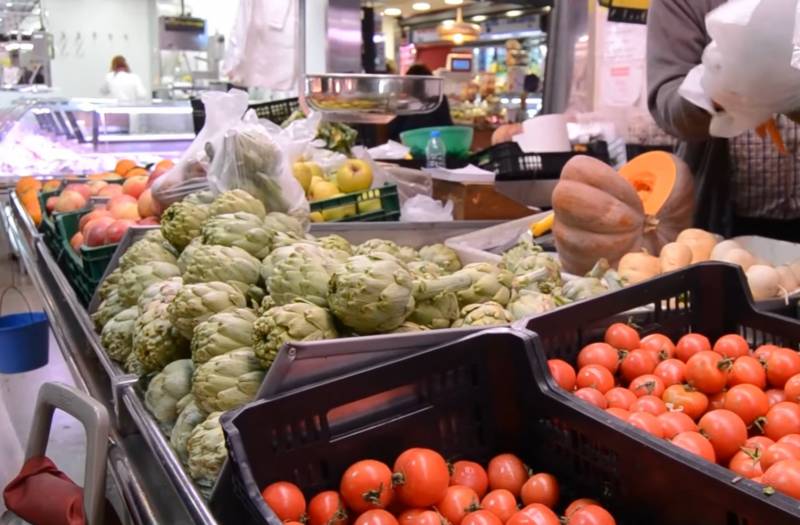 Supplies of Russian foodstuffs abroad in 2020 increased by 20%, which brought our country over $ 29 billion. Now this figure is almost twice as large as arms exports and accounts for about 10% of total exports.
But that's not all. For the first time in recent history, Russia has achieved a positive trade balance in this industry. At the same time, the growth in the supply of domestic food continues, prices on the world market are growing, the treasury is filled with foreign currency, and our producers are earning more and more.
Everything seems to be looking the best possible. But it so happened that after the world prices, prices on domestic counters also increased. As a result, at the end of last year, the Government had to regulate the situation by administrative methods.
In particular, agreements were reached with trade networks and export duties were introduced on grain, sunflower and soybeans. It became not so profitable for producers to drive goods abroad, and prices for main social goods stabilized. However, it is too early to talk about a final solution to the problem.
The point is that world prices continue to rise. Consequently, in order to continue to contain the increase in the cost of food on the domestic market, the state will be forced to further increase duties. This, in turn, will lead to an even greater loss of profits for domestic producers. They could invest the latter in further development of production in order to further reduce the cost of production. Such is the vicious circle.
However, there is a way out of this situation. Now the Government is developing a mechanism that will prevent price surges in the domestic market and at the same time reduce producer dissatisfaction. The essence of the new program is that the duties that the agro-industrial complex pays to the state will be returned in the form of subsidies stimulating the plowing of new lands, the purchase of domestic agricultural machinery, etc.
The above mechanism should be worked out by the end of March, and the near future will show how successful this approach will be.