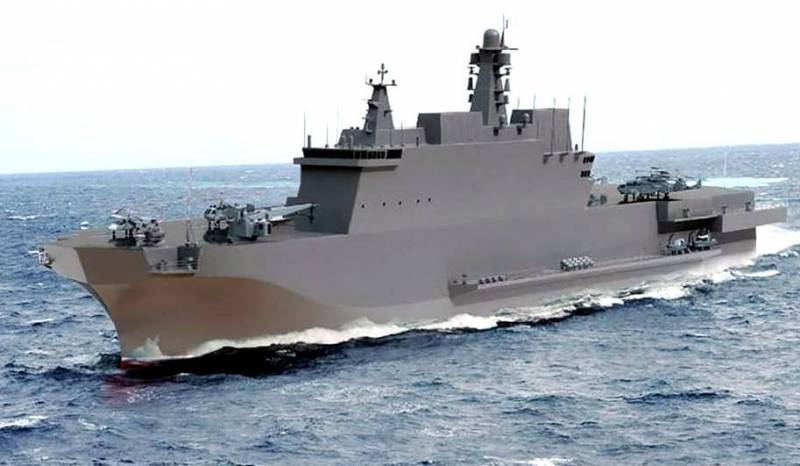 Last year, Russia began construction of two Project 23900 universal helicopter carriers, which will enter service in 2025 and 2027. The huge size of the ships speaks not only of their use as assault ships and helicopter carriers, but also hints at hidden plans for their operation.
According to one of the senior officials of the Russian Ministry of Defense, the displacement of each of the aircraft carriers will be about 44 tons. However, it is unclear whether this means the full displacement of ships, and whether the helicopter carriers will have a greater displacement with a full set of aircraft, armored vehicles, as well as marines and weapons.
To estimate the size of the new Russian helicopter carriers, it should be noted that the displacement of the world's largest UDC-class Wasp of the US Navy is about 40 tons, while the new similar ships of the America-class have a displacement of about 000 tons each at full combat load ... It is also believed that the new Chinese aircraft carriers of the 45 type have a displacement of about 000 tons each, while the Mistral and Dokdo class ships made in France and South Korea, respectively, have about 075 tons.
Thus, the ships of the project 23900 can become the world's largest universal helicopter carriers.
Their size casts doubt on their use exclusively as helicopter carriers and amphibious assault ships - perhaps Russia, following the example of the United States, will use the decks of such aircraft carriers for vertical take-off and landing of aircraft. According to some reports, the creation of such an aircraft in Russia has entered the stage of practical implementation.