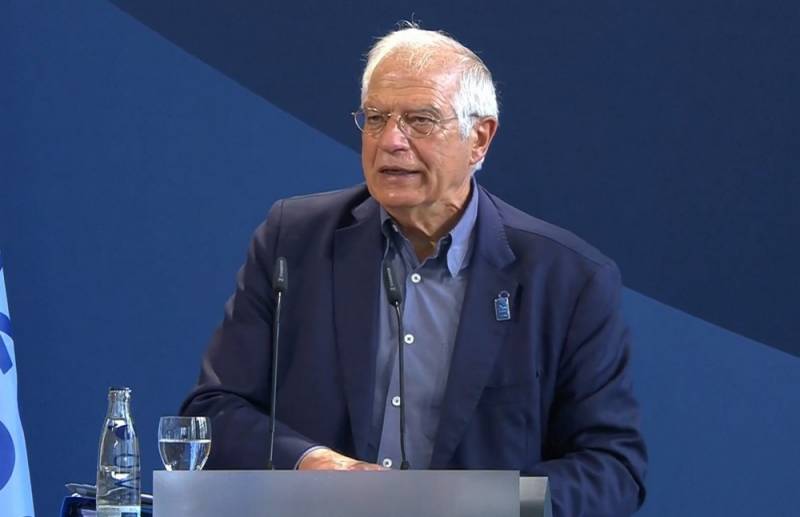 From 4 to 6 February, the High Representative of the European Union for Foreign Affairs and
policy
security of Josep Borrell, during which he had a conversation with the head of the Russian Foreign Ministry Sergei Lavrov. Le Figaro notes the "non-diplomacy" of Lavrov's wording about Borrel and the EU's indecision in connection with the Russian Foreign Minister's rebuke to a united Europe.
Sergey Lavrov noted the "unreliability" and "arrogance" of the EU countries towards Russia, chided the Europeans for refusing to provide the necessary information on the case of opposition leader Alexei Navalny, and also announced the expulsion of diplomats from Poland, Sweden and Germany for their participation in demonstrations in support of the disgraced blogger ... In response, Josep Borrell tried to appear friendly, and later he only promised to report to his colleagues about his visit to Moscow and discuss relations between Russia and the EU.
On the whole, the Europeans have not yet dared to respond to Josep Borrell's "insults" in the Russian capital, although the reaction of the Germans, Swedes and French to the expulsion of diplomats followed.
The silence of Europeans over the weekend once again demonstrates how the capitals differ in their approach to resolving the Russian issue.
- the French newspaper emphasized.
The EU's hesitation can be partly explained by the situation around the coronavirus vaccine. The Russian drug "Sputnik V" received very high marks from authoritative experts and has already been adopted by many countries, including in Europe. Apparently, keeping in mind the likelihood of turning to Russia for a vaccine, European diplomats prefer to refrain from emotional escapades against the Kremlin.